The Top 50 Mentoring Sessions
Conquest is an initiative by the Center for Entrepreneurial Leadership, BITS Pilani. It is India's first and largest student-run Startup Accelerator. They work with entrepreneurs and teams at the pre-seed stage, acting like a launchpad that brings young startups to the fore and helps them grow. 
Conquest has been running this program for the past 16 years. They get registrations from startups across the country and then shortlist the top 50 startups from these for mentorship. Until now, the event was always offline. The Top 50 startups were mentored one-on-one by leaders from various sectors of the entrepreneurial world. These stalwarts were from different verticals like customer acquisition, product management, sales and marketing etc. The sessions were held in Mumbai, Delhi and Bangalore. 
Given the current situation with the Covid-19 pandemic, they had to transition their entire event online. With 16 years of established protocols for exclusively in-person events, suddenly switching to a completely virtual event proved a daunting task. 
We had a sit down with Mayank Singh, Co-lead, Conquest and Muskan Gupta, Marketing lead, Conquest to understand the challenges they faced and how Airmeet resolved them. Here's taking a look at how they executed their event.
Challenge 1: Creating an in-person event like ambience virtually
Muskan told us, "We experimented with a lot of platforms. No other platform had a very event-centric feel." Conquest had all it's previous sessions offline. There was a certain ambience and structure that an in-person event made possible. Conquest wanted to achieve that vibe online as well.
Airmeet's unique features offer an experience that is as close to a physical event as possible. Muskaan said, "The main reason why we went with Airmeet was that with the features like the stage, backstage, grab a chair etc. it gave a feel of a real event. It would make the event less boring and more real-life like."
Stage and Backstage: Just as in an offline event, Airmeet events have a designated Stage for Speakers and Host. They are always visible on stage throughout the session, and other attendees may join the stage only upon request. The Backstage feature allows the host and speakers to interact and prep up before the sessions begin.
These and an abundance of other interactive features ensure that Airmeet humanises events providing immersive interactions.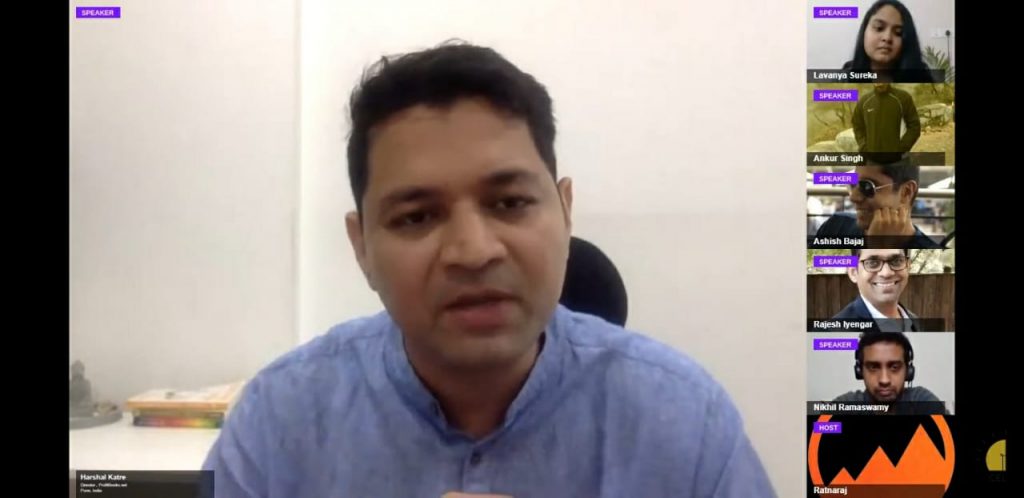 Challenge 2: Providing networking opportunities
Mayank told us, "In earlier offline editions of Conquest, we had separate cabins for the mentors. Startups used to rotate the meetup opportunities for the mentorship amongst themselves. When we had break sessions between the one-on-one sessions, the startups and mentors would talk amongst each other informally as well. 
From Conquest's point of view, this was one of the greatest value propositions because people in the startup ecosystem generally want opportunities to talk to each other, which might not always be possible independently. That was one of the greatest challenges we were looking to solve as we wanted to give that kind of ambience and feel to the event even though things were online." 
Social Lounge: This super popular feature at Airmeet allows networking where attendees join in a video conference with other co-attendees, on a virtual table. It provides a fantastic way to network and to interact organically with the speakers and attendees.
Mayank shared, "We wanted startups and mentors to come together on a platform, discuss their issues as well as network. That's where the Social Lounge at Airmeet helped us out. We used the lounge during the in-between breaks for networking. That was an enriching experience for us."
Mayank is a 4th-year student at Bits Pilani while Muskaan is currently in the 3rd-year. Having the ability to make connections with industry leaders is priceless for the students. In reference to this Mayank mentioned, "The social lounge was so effective that even some of my team members were able to talk to these startups and mentors. It was very heartening to see because we are all young students, and we like to talk to and interact with these startups. It was an excellent gateway for us to get involved in addition to just handling the logistics."
Challenge 3: Trying a new format — Panel Discussion
Muskan told us, "This year we wanted to experiment with something new. Our top 15 startups were from various sectors including fintech, health tech etc. In all, we had five major categories. We wanted to have interactions between the established industry practitioners and our entrepreneurs who were close to the pre-seed stage. 
We thought that having a session with founders from two young startups and two mature startups in a similar field would be very helpful for the audience to have better insights into the trends in the particular sector of the startup world."
Multiple Formats: Airmeet's power is in its versatility to host an array of event formats ranging from Webinars, Fireside Chats, Conferences, Job Fairs to Panel Discussions etc. You can host up to 16 speakers and tens of thousands of attendees with ease.
Muskan said, "This is where Airmeet made its mark. One of us moderated while the early-stage founders and the later stage founders were given the stage. They were able to have a panel discussion about the ongoing topics in their current fields."
Another feature that worked very well for Conquest was the Invite to Stage – Here any attendee who is not a designated speaker can be requested by the host to join the stage temporarily. The attendee has the choice to accept the request or not.
In Mayank's words, "This was one of the most sought after features from our end. Whenever a startup is going to pitch, we have a Q&A session. During the Q&A session, we cannot provide every jury member with speaker access. The "Invite to Stage" feature solved this for us as otherwise, it would have been very difficult for us to handle the logistics online."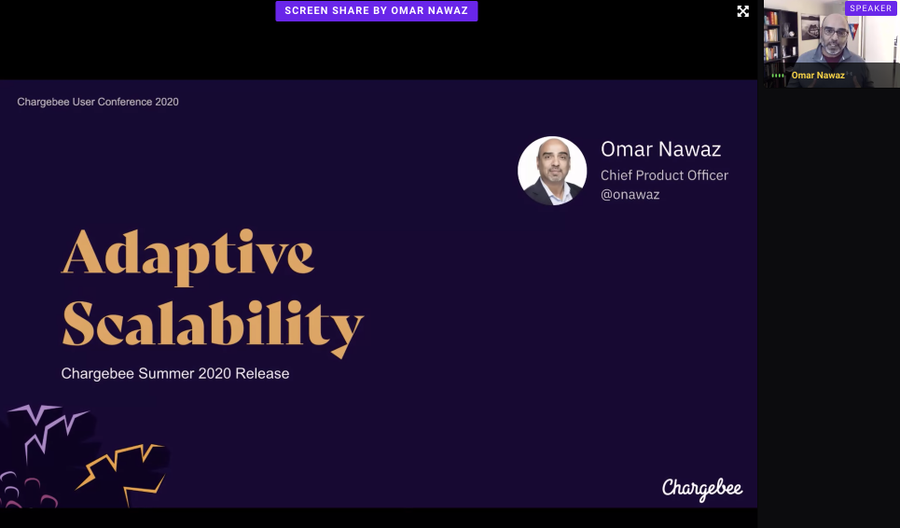 Challenge 4: Implementing the "Elevator Pitch"
Muskan told us, "We wanted to have an Elevator pitching session. Thirty startups were pitching for one minute each for the mentors. We had to wind that up within 30 minutes and were trying to figure out the logistics for it."
Raise Hand Feature: This feature lets an attendee raise their hand virtually when they want to join the stage. The Host moderates and grants permission for the attendee to join. "The raise hand feature in Airmeet helped us in implementing the elevator pitch. The host was on the stage and called out the name of the relevant team member as the person raised their hand. That helped us wind up quickly and in a way that investors and mentors could understand what was happening. Airmeet was amazing for this." said Muskan.
Mayank added that "In earlier editions, startups were allotted about 20 minutes with mentors. Of these 10 minutes would go in just explaining their offering. That left them with barely 10 minutes to interact with the mentors. We wanted to erase this hurdle beforehand.
We planned to have the pitching sessions right away. The short pitch would be conducive to the founders giving them a quick introduction. So this was a new format which we tried out, and it worked beautifully."
Challenge 5: Smooth experience and time management
Mayank says, "We explored Google Meet, Zoom and a large number of other platforms used internationally. We realised that the tolerance level of people attending an online event is extremely low. The smallest glitch will have them dropping off. 
A lot of effort and time has been spent to get those people on board, and we don't want to lose them out just because of a tiny technical glitch. We had to be very efficient in terms of solving the problem."
Airmeet provides an HD Quality audio-video experience, with no downloads required. The interface is extremely user-friendly for anyone attending the event be it an audience member or a speaker.
We have to be conscious of the kind of time commitment we're asking for from both the stakeholders- the mentors and the startups. We tried the founder's AMA this year. We wanted to have a focused discussion between startups of a particular sector and the founders to help both the entities get the best out of that session. It was only possible because things were virtual, and they ran so smoothly that we could get the founders and mentors on board in an easy setting."
"Seeing how beautifully the format for top 50 worked on Airmeet we are also considering shifting these offline events in Delhi, Mumbai and Bangalore, completely online from next year."
– Muskan Gupta, Marketing lead, Conquest, BITS Pilani
Mayank says, "The experience with Airmeet has been excellent. All the expectations are being fulfilled. We never have to venture out to any other platform.
We're going to have Demo day on Airmeet which is like a star event for any accelerator. The event has the best audience and best startups. 
Also, Investment sessions are something that we are planning to host again. We want to explore a way to conduct investment dating that is different from what has been done so far. This time we want to set up in such a way that we're able to fulfil the demands of the funds and make both the stakeholders equally happy. 
Coming to the end of year plans, we want to have some college events that are currently in the ideation phase. These events will be college centric- maybe online Hackathons or online Talks."
Muskan added, "Seeing how beautifully the format for top 50 worked on Airmeet, we are also considering shifting these offline events in Delhi, Mumbai and Bangalore, to completely online from next year. It is convenient for us as well as others since they don't have to travel to a different city for it."  
Book a demo and see how your university can apply these learnings to your student's benefit!
Virtual Events & Community Building Insights
Subscribe to Get Updates (we promise no spam)