We've carefully curated a list of ingenious fun virtual event ideas to inspire your attendees and have them return for more. 
With this list, we want to help you:
Connect with people and engage audiences, leaving them energized and excited
Create memorable events that offer incredible value to attendees
Inspire interaction through team building, networking, and fostering authentic connections
Drive action and growth through idea sharing in spaces like virtual lounges, breakout rooms, chats, and Fluid Space
Add zing to your thought leadership events, summits, and more
Planning virtual event experiences requires a fresh, captivating environment. Distractions are readily available, leaving it up to you to provide an event for business or social purposes that lets people escape everyday intrusions. So, let's look at the 23 virtual event ideas and activities that will help you do that.
1. Virtual concert series 
Concerts are the kind of virtual event activities that leave a mark. Choose a night each month to showcase a local band online. This can also be a great conversation starter for your event and spur spontaneous conversations in the chat section.
Most bands have booking information on their website. Feature different genres and encourage attendees to chat about their favorite songs or concert moments. Set up a merch shop so people can indulge in fandom. If you want more involvement, ask attendees what band they'd like to see on the concert calendar.
2. Expert talk series—a virtual event idea that'll be remembered
The sky's the limit with this type of event. When TED hit the scene, it made the talk series wildly popular. There are endless topics people want to know more about. Put together a series tailored to your group, and ask them what interests them. 
Think about hot topics like time management, work/life balance, travel, how to live your best life, or how to be more productive at work. Conduct a survey to see what people want to learn. After the talk is over, leave time for chats and breakout rooms where people can further explore. 
Because other sessions at your event can be work-related, expert talks are yet another virtual company event idea that won't soon be forgotten. 
3. Online casino nights—a great team builder!
A high-stakes game of poker is the perfect, exhilarating online event. Gather the team and engage in some competitive fun. All you need is a web-based casino program and a host, and you're set to go. To make things more exciting, have some raffles throughout the event and offer appealing prizes for winners. 
You can also ask people to dress up or bring a beverage. The key is to keep things light-hearted, so everyone walks away happy from a superb virtual event. 
Your takeaway: virtual activities like casino nights or online poker games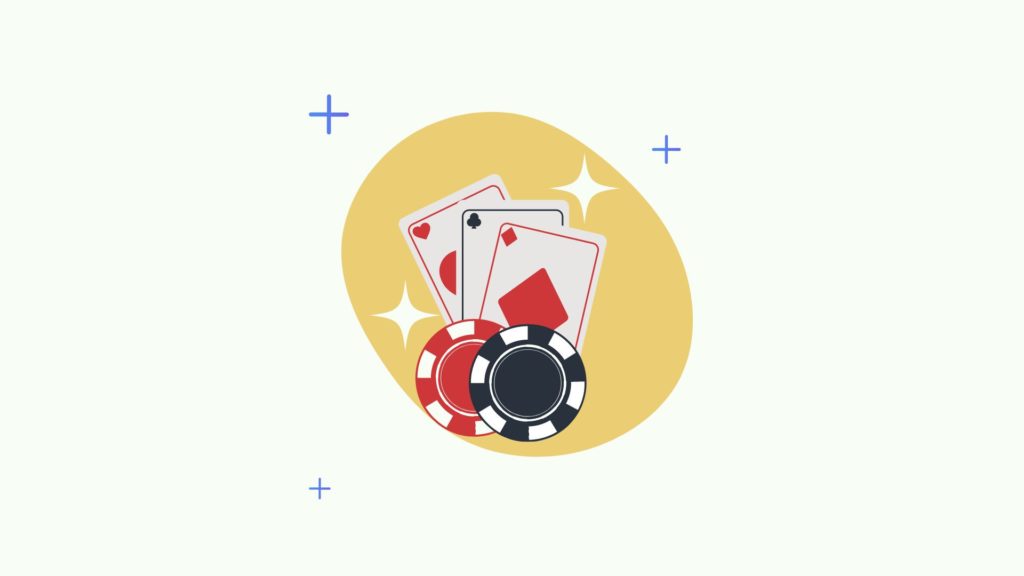 4. Virtual trivia night 
Trivia nights are excellent virtual team builders and a simple and fun hack to foster networking. Plus, you might even learn something new. Break attendees into groups and embark on a knowledge adventure. 
To make it more interesting, you can design themed trivia nights—think music, movies, geography, TV, sports, or visual trivia, to name a few. Increase attendance by offering a prize to the winning team. Maybe a meal, swag, or gift cards. 
5. Virtual book club
Book clubs are extremely social. It's one of those virtual event ideas that encourages interaction. Everyone can relax in their favorite chair with snacks and indulge in thoughtful conversations. Include a few breakout sessions to allow attendees to dive deeper into topics in more intimate groups. 
Not only do books broaden your horizons, but book clubs can give you a new perspective. Take votes on book selection prior to hosting. Companies can choose books that enhance skills and help employees explore work culture topics. 
In short, they help your attendees connect, bond, and indulge in mind-expanding conversations. How's that for a virtual company event idea? We say that's pretty good.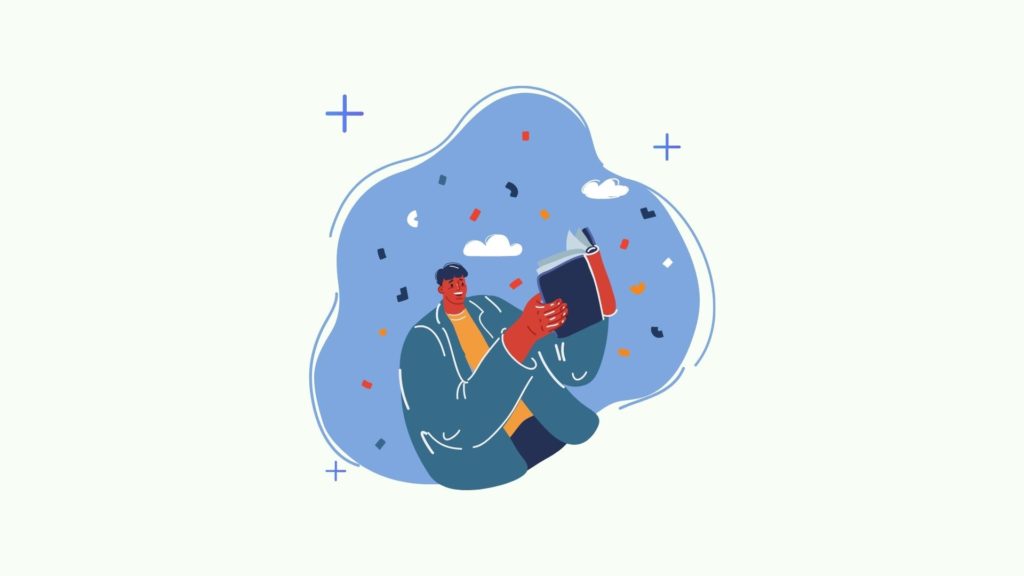 6. Mixers 
Get to know more people at a virtual mixer–an ideal way to host a virtual social event. 
There are many ways to make it successful. One of the best is to break people into groups and give them some conversation starters. If you have time, switch groups, so people get to know more each time you host one of these interactive virtual events. 
If the goal is to help team members learn more about each other, make sure to break up into groups that mix different departments and leadership levels. 
This virtual event activity would enable your team members to walk away with deeper connections and bonds that might boost your team's productivity. In short, it is a win for everyone. 
7. Online fitness classes — a mood booster idea for your virtual events
If you're looking for mood-boosting online event ideas, try offering virtual fitness classes that encourage wellness and bring people together. Whether you're enjoying the benefits of yoga or trying some dance fitness, you can connect and network through a shared physical activity.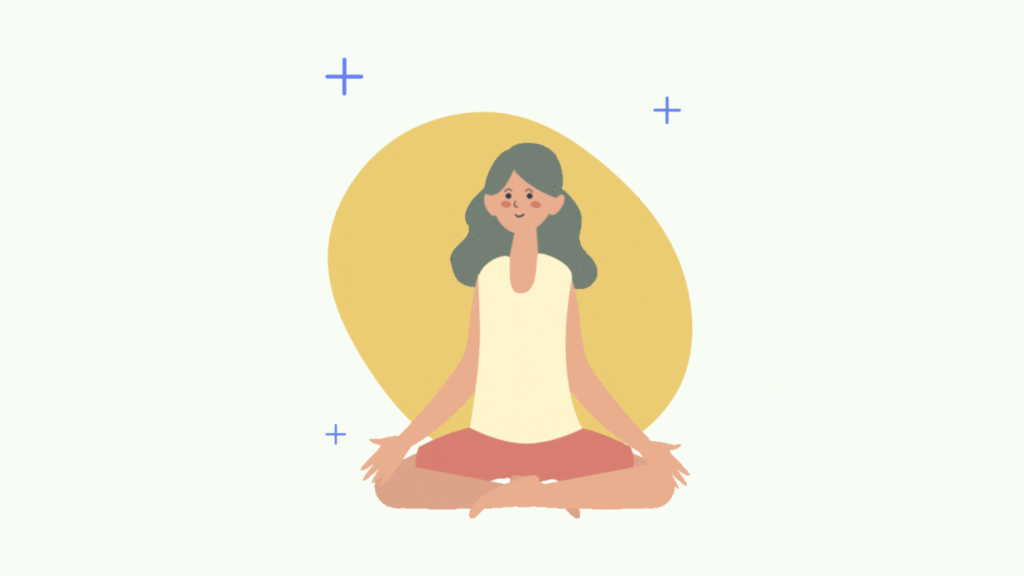 8. Happy hour slideshow — sip and network 
Getting to know others while sipping your favorite drink creates an inviting virtual environment. For each happy hour slideshow, ask a few members of your group to share some photos. They can curate short highlights of their recent travels, day trips, other adventures, or pets. 
Encourage comments, and save some time after each presentation for questions. To make your virtual event easier, give people theme options and a time limit.
9. Karaoke
There's no shortage of fun virtual event ideas, but c'mon, who doesn't love to belt out their favorite songs in front of a group? Virtual karaoke is entertaining and brings people together in a way nothing else does (because where else do you celebrate off-key singing!). 
To make your online event even more fun, team people up for group songs or duets. All you need to make Karaoke night happen is a video event platform and a link from a platform like Watch2Gether.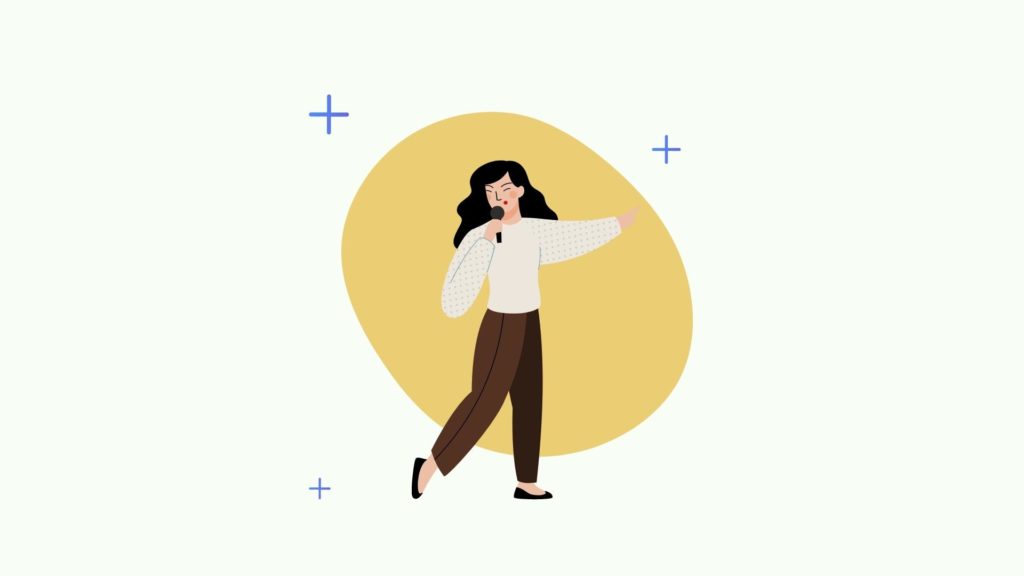 10. Virtual cooking class 
Hire an expert or stream Guy Fieri online and watch your team cook up some delicious food. With a virtual event like this tasty one, you can explore the culinary world and gain new skills while supporting everybody's efforts. The real test will be when you sit down to eat. Enjoy some conversation and find out if all the attendees created a tasty masterpiece.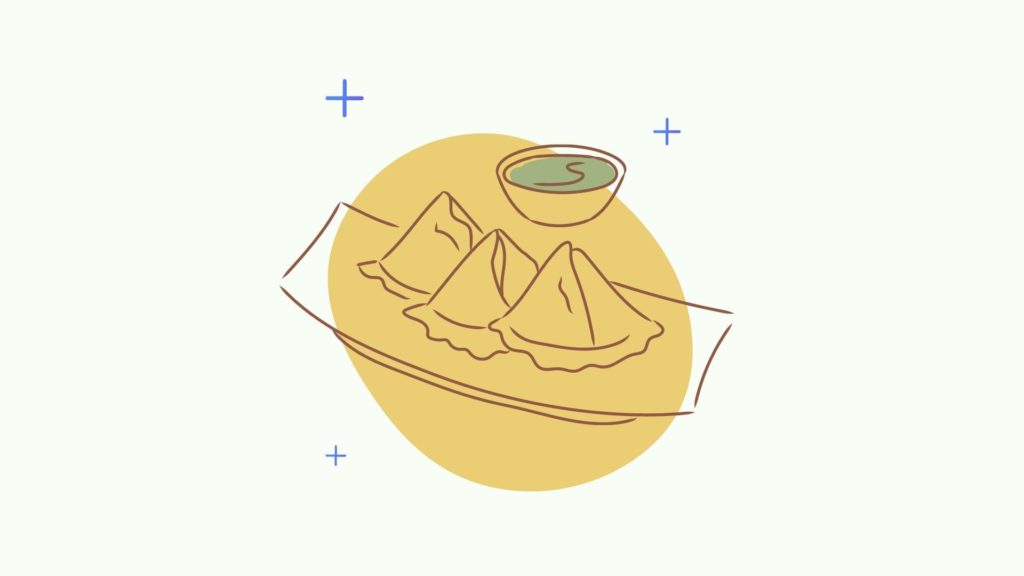 11. Fun movie night
Are you looking for easy but entertaining virtual social event ideas? Synced movie nights can end up being lively virtual event activities. Unlike a theater where talking is discouraged, plan to enjoy some witty chatter as people type up their impressions while watching a scene. At the end of the show, leave time for reviews. If it goes well, you can open the voting for the next pick.
12. Virtual speed networking
A few rounds of speed networking is an invigorating and simple activity to make room for some serendipity at your virtual corporate events and team-building sessions. Encourage attendees to come armed with questions and ready to make new connections. They need a virtual business card and an elevator speech, and they're set to go.
13. Skill building
Virtual corporate event ideas don't have to only revolve around virtual meetings but can be a way to provide a fun virtual event. For many people, there's satisfaction in learning something new. 
Give attendees a few options for each virtual skill-building session you offer. It can be a craft or a professional skill. Some ideas include coding, photography, painting, writing, learning a specific tool or platform, knitting, or podcasting. 
Ask your group if there is anything they're interested in. You can even use a team member to teach—everyone comes with a unique skill set that they are happy to share with others.  
14. DJ and dance party
Start spinning the records and put on your dance shoes. During your next online event, a virtual DJ dance session will get everyone out of their chairs and moving. Elevate your event with a chat feature that lets people connect and network. Boost the experience even more with a photo booth.
15. Comedy show
When work gets stressful, a fun virtual event is exactly what's needed. Everybody loves a good laugh, so gather virtually and make it happen. Work can get intense—which is why people need an entertaining outlet. Hire a comedian and let loose. Experts have long touted the benefits of laughter, so imagine productivity after virtual event experiences like this humorous one.
16. Scavenger hunt
What's more energizing than hunting down items as a team? Virtual scavenger hunts can be as simple as creating teams and seeing what people can find in their own homes. If you want something more complex, invest in a pre-designed team-building virtual scavenger hunt.
While scavenger hunts are a more mainstream virtual event idea, you can add twists that make them all your own.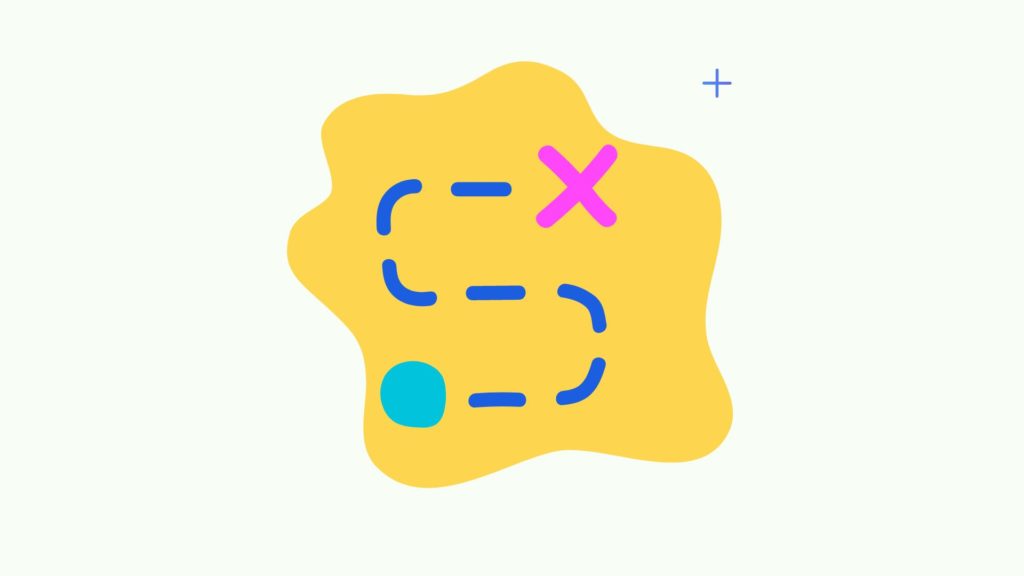 17. Midday water cooler talks (with lunch)
Slack is a stellar tool for water cooler chats. But sometimes, it feels limiting, and you need to bring people together with the right virtual event idea. Host a live virtual water cooler chat every once in a while so conversation flows smoothly. One idea: Hand select a group of people each week, send them some DoorDash, and give them an hour to eat and share.
18. Internet quest
Nothing is nobler (or more entertaining) than a good quest. And what's better than unique virtual event ideas that bring people together? 
Go on a journey with teammates and unite online. Your quest could involve finding obscure information, hunting for the funniest thing on the web, or touring a location. The goal is to introduce the quest, provide a task, share resources, evaluate the results, and conclude with a chat or prize. 
19. Virtual wellness fair
Life can be stressful, and most people benefit from finding new ways to relax, be present, and improve their health. Host a wellness fair with a virtual space filled with resources, presentations, and classes that promote wellness.
This would be the perfect activity for you if you're hosting virtual corporate events for employees. Who wouldn't like a team of fit and healthy employees?
20. Virtual talent show
Get the team to sign up and share their unique talents. Find out who can sing, who can do a flip, and many other incredible things. Before the event, send out a signup sheet with instructions and guidelines. Use a chat feature to hoot and cheer for your teammates' spectacular feats and talents. This can be a single virtual social event or a series of online events. It all comes down to how much talent your group has. 
21. Guess who
Have fun discovering more about people during your next virtual event. Ask each participant for a list of things people probably don't know about them and play a rousing game of guess who. Earn points by identifying the correct teammate. Sometimes, you don't know who you're working with—that's why you need more fun virtual event ideas for companies like this.
22. Video game challenge
If you're looking for an engaging virtual event idea, Gaming is an excellent way to unwind and participate in some friendly competition. Put together a virtual video game challenge to find out who among you has the best gaming skills. After a winner is crowned, ask them to share some hints and tips for the next virtual game night.
23. Bingo
Bingo isn't just for kids and retirees—most people love it. Virtual bingo can involve snacks, drinks, and some good old-fashioned fun. Make it more interesting with prizes. For the best experience, hire a Bingo hall host. While this seems like an unimaginative virtual event idea, you'll be happily surprised by how much fun attendees have.
24. Virtual mixology classes
Martinis, mojitos, whiskey sours, and sangrias are one of the very first things that pop up in our heads when we think about having a party or an informal social setting. 
In short, drinks and friends = fun! 
It's always fun to get a drink from a bartender, but even more to be taught to do it. You can hire a bartender or a mixology expert to teach your audience how to mix. You can send everyone a cocktail mixology kit to make themselves a drink during the virtual lesson. Sounds fun?  
We're positive that a virtual mixology class can stir up the vibe at your event.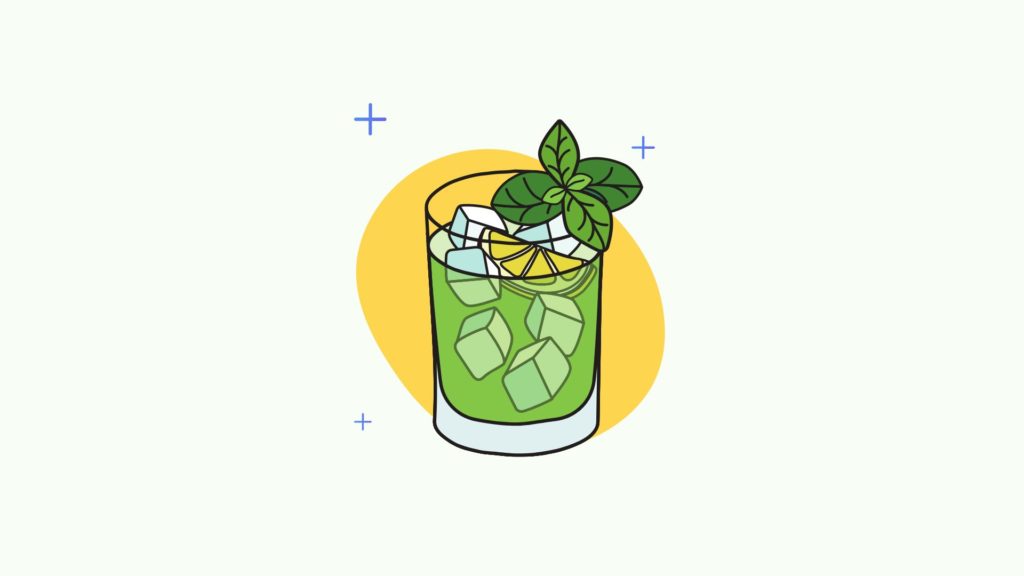 25. Virtual coffee or tea for the teetotallers
Some people consciously steer clear of any kind of alcohol. They wouldn't be able to participate in mixology or a virtual bar, but they can have a good time bonding with similar people over virtual coffee breakout sessions.
Let's call it a wrap!
Sad to see this list end? Maybe some bonus ideas will cheer you up
26) A virtual garden party
27) A virtual photo booth
So, what fun virtual event activities will you try?
Are you inspired yet? Have you found the right virtual event idea for you? Use this list with Airmeet's features as a way to engage and connect your team during your next virtual event.
To sum it up, here are some virtual event ideas to make your next virtual event more fun and memorable
Virtual concert series
Expert talk series (like Ted Talks)
Online casino night
Virtual trivia night
Virtual book club
Mixers
Fitness classes
Happy hour slideshow
Karaoke
Online cooking classes
Virtual movie night
Virtual speed networking
Skill building with masterclasses
DJ and dance party
Comedy show
Scavenger hunt
Midday water cooler talks
Internet quest
Virtual wellness fair
Talent show
Virtual guess who
Bingo
Video game challenge
Mixology class
Coffee breakout sessions
Virtual garden party
Virtual photo booths
Hold-up! There's more. Hosting an awesome virtual event takes more than planning a few fun activities. You first need a virtual event platform that's built to deliver great attendee experiences.

Host incredibly engaging virtual events with Airmeet