Yay, virtual networking at Airmeet, just got an upgrade. 🎊
Enjoyed the table talks and conversations at the social lounge? Hold on; we've got exciting news for you. 
Experience the best of the best networking with Airmeet's all-new "Speed Networking." The feature caters to participants that believe in powerful conversations over one-on-ones. The experience is incredibly similar to a real-life event:
Participants get matched with each other for a quick one-on-one virtual meeting. 
The organizer/host decides the time duration of each discussion.
Participants can continue to speed network with new matches, and build as many authentic connections as possible.
Couldn't you discuss things in detail? No frets! Take your conversation forward to the social lounge.
We've got the entire experience streamlined to help participants meet as many people as possible at your event. The more, the merrier, right!
Great conversation moves people
Conversations and networking are quintessential to any event. "Feel good" conversations trigger higher levels of dopamine, oxytocin, and other biochemicals that give us a sense of well-being. Generally, organizers aim at delivering happy virtual event experiences to speakers and participants. It is almost impossible without people getting to meet and converse with each other! 
Meaningful connections = Memorable event
Gift beautiful memories to your audience at your virtual event. Memories are not the sessions they attend; it's the people they meet at your event. One-on-one meetings always make it easier for us to create impactful and authentic business relationships. Speed network and connect with people one-on-one to make a good deal of happy connections at virtual events.
Virtual yet impactful event experiences
We humans don't respect the brilliant technology in front of us until the situation puts us on our toes. Imagine your best buddy you almost met every day, moved a thousand miles away for his job! Do you choose to fly to meet him or catch up with him on frequent FaceTimes? Of course, we pick face times over travel, right! The most convenient option yet manages to make the same impact. 
Technology products are crafted to help us foster relationships and forge connections. You need not always fly a thousand miles for an event—sit back in the balcony, sip your favourite brew, and still make meaningful business connections in a click of a button.
So, are you parking an exclusive slot for speed networking in your next Airmeet already?
Come, let's start setting up 🙂
1. Get into your Airmeet event.
2. Look out for the "Configure social lounge" setting on the top right of the lounge.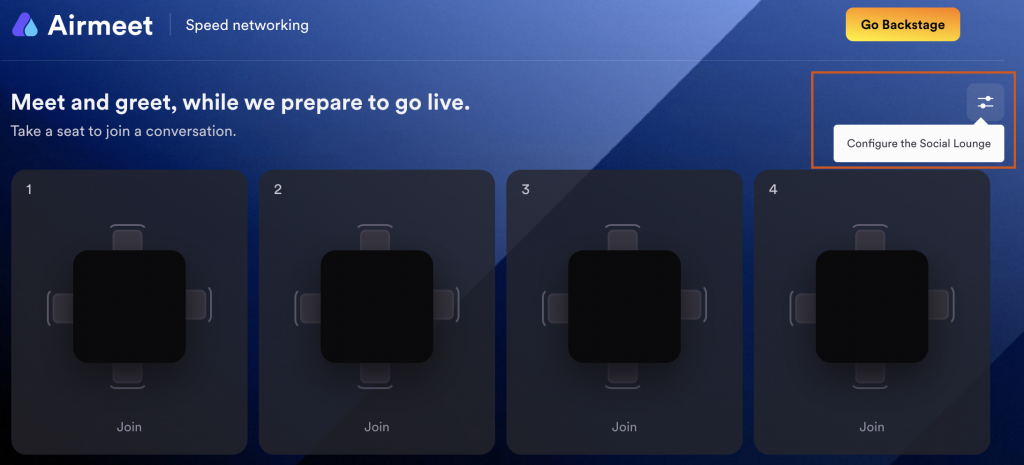 3.  Enable speed networking in the pop-up, set the time limit and notify your participants about it in the event chat.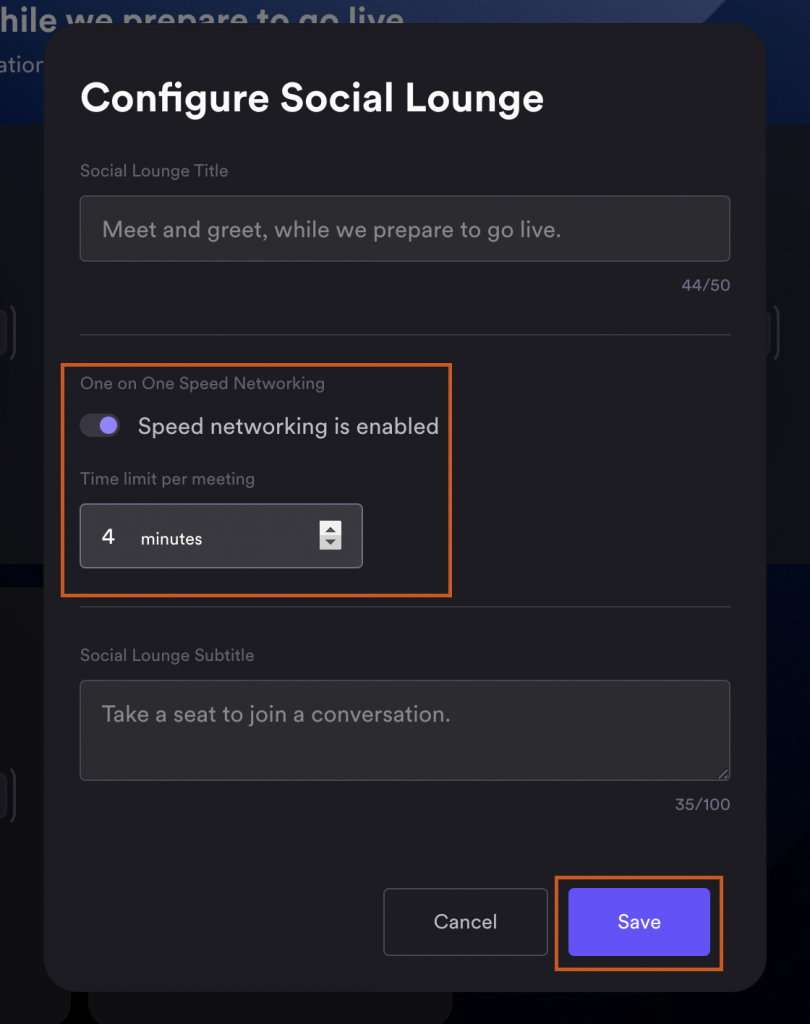 Speed networking is now live 👇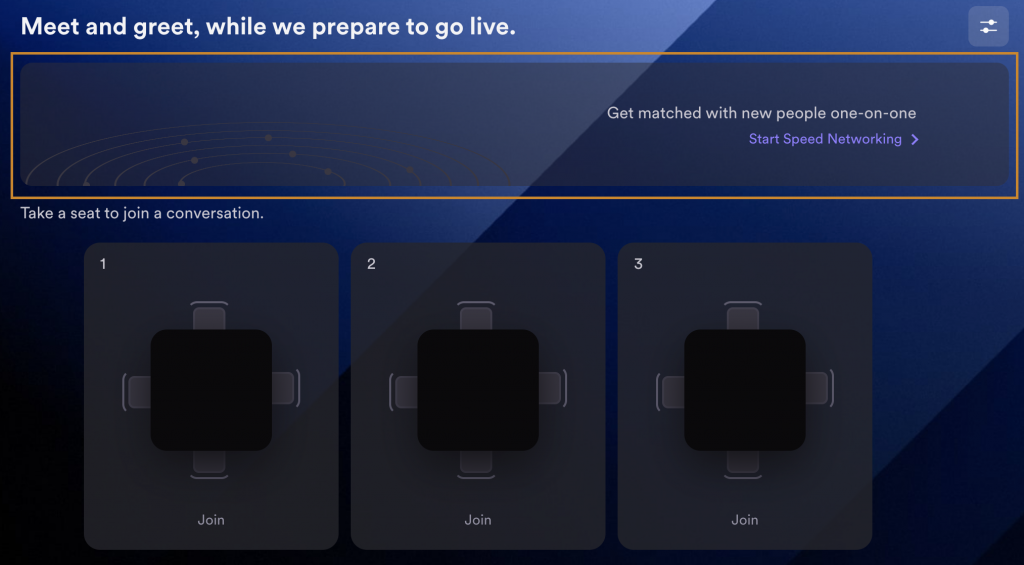 Go ahead and use public chat to notify your event participants to "Start speed networking".
✅ Time duration
The ideal time slot for a speed networking meeting is between 2-5 minutes. Keep it as minimum as possible to make it more active and engaging.
✅ Speed networking zone
The audience will be able to speed network only if they get into the speed networking zone. Encourage them to click on "Start speed networking."
✅ Exclusive speed networking slots
More people make the experience exciting. People might end up finding no matches if there are only a handful in the speed networking zone. So, open up speed networking at exclusive time slots to make it work.


Have queries? Ask away in the comments section below 👇
Virtual Events & Community Building Insights
Subscribe to Get Updates (we promise no spam)