Help Your attendees to strike deeper conversations
Configure match-making rules for speed networking to help your participants meet the right people based on your event goal. You can create these rules by choosing fields from your event registration form, participant ticket types, or event role. 
That's not all! You can add speed networking to your event schedule to drive up your participation. You'll have complete control to pick the date, time or run it as a parallel session in your conferences. 
If you're selling tickets using Airmeet, then you can restrict speed networking to certain ticket holders based on their tier. 
Why did we build this feature?
We wanted to help attendees meet the right people and strike meaningful connections. This feature allows hosts and organizers to bring like-minded people together and put networking on their schedules.
As a result, this automatically adds more context to every speed conversation among the attendees and helps them find a match faster.
How do we see Airmeet communities making the most of this feature?
This feature can come super handy at job fairs and career events, where you can set a condition to match applicants or students with interviewers or admissions officers. 
Also, you can use this feature to pair business professionals with similar or diverse domains to come together and interact about their common goals. Like in investor meets, where startup founders can be paired to meet only VCs to deliver an elevator pitch.
The possibilities are endless.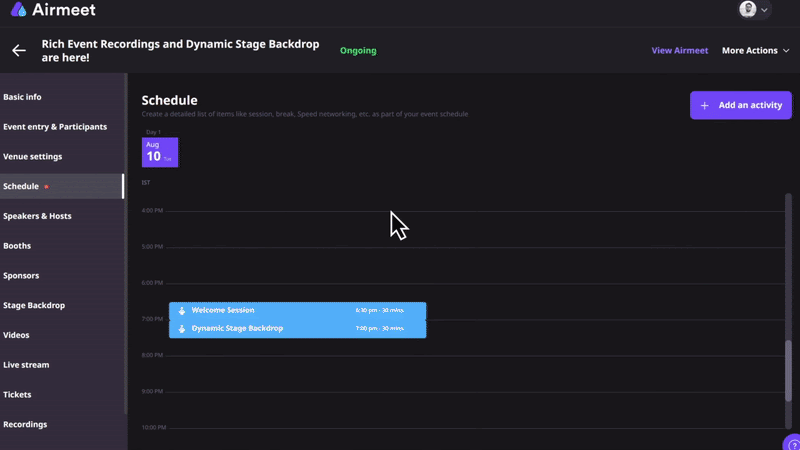 Virtual Events & Community Building Insights
Subscribe to Get Updates (we promise no spam)