The new landing page design gives organizers greater creative control to customize the landing pages the way they want to. Highlight your agenda, speakers and sponsors in the best possible way. Improve on-page conversions through a great first impression. 
The new design comes with two templates—classic and modern. The organizer will be able to customize the theme, add branded background and CTA color accents, and add image carousels. Highlight the event overview stats and enable social media sharing to keep your registration counter ticking.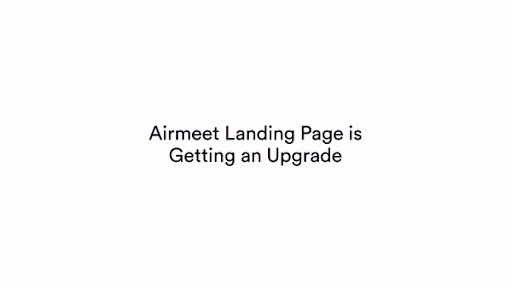 The newly added in-event branding options allow the event organizers to transform the event space with brand theme colors and custom background images. Make sure your attendees get the consistent brand experience through the event right from the registration page to the event space.
The organizer will be able to change the theme, choose the background color or accent or patterns or a custom background image. Use the in-event branding options to put your brand at the right, front and center of your event.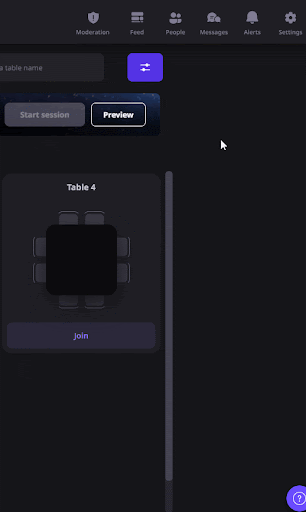 Report center is a dedicated space within the analytics dashboard to view and download all the reports in one place.The following reports are accessible from the report center:
Master event report – overall event performance data
Chat activity report – Detailed chat data with sender name and timestamp
Q&A activity report – List of all questions along with comments
Lounge activity report – Detailed log of all the lounge tables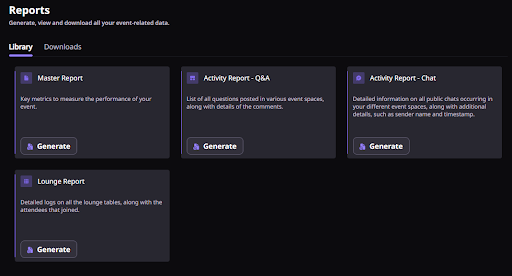 The download archive alllows organizers to keep track of the downloads along with timestamp and details of the person who downloaded the report.
Use audience segments to send hyper-personalized emails
Do more with your custom audience segments. Send emails that resonate well with your intended target audience by mapping messages to specific audience segments. Customize emails to send reminders, nudges, offers, and a lot more. Send personalized emails for better efficiency and results
Organizers can create segments through Audience Segments under analytics and send targeted and personalized emails to those segments. Segments need to be created in advance to send emails.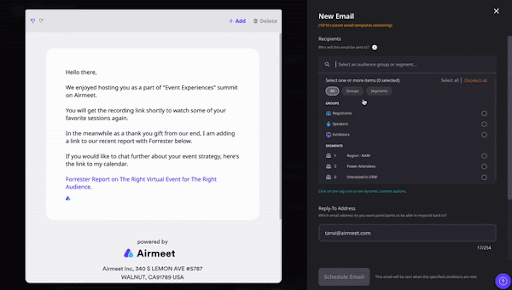 No more FOMO. Your audience can navigate and interact worry-free with other modules and spaces in the event while still enjoying the live session in a PIP window.
The session will automatically minimize in PIP mode when the attendee clicks on the back button. This allows your attendees to move around anywhere within Airmeet while listening to the session.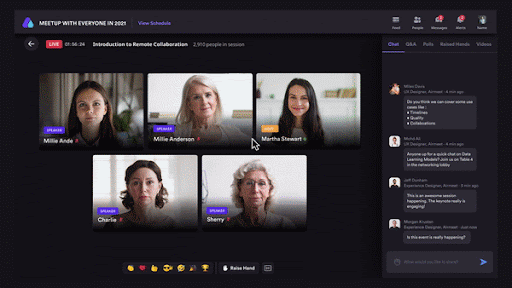 Enjoy the freedom to choose your data center from 3 regions — India, Europe, and America. 
As an organizer, Airmeet allows you to choose a specific data center location from the available list. EU & US data centers are available on request.
Check leaderboard points on the go
The leaderboard is now live for both iOS and android apps. The attendees can check where they stand in the leaderboard directly through the app.