Hosting mundane virtual events and poorly organized virtual conferences can hurt the reputation of your business. However, some virtual conference mistakes can be easily avoided. Let's take a look at the common virtual conference mistakes and learn how to avoid them.
1. Talking down to your online audience, especially if you're doing a hybrid event
Make sure that the audience at your online event feels as valued and appreciated as they do at a physical event.
Your online attendees are as valuable as those who attend in-person, and should be treated the same way as your in-person audience. Online attendees carry the potential to become valuable clients for you or your sponsors. You don't want them to feel less important than the attendees at an in-person conference.
Send an event kit in the mail ahead of time. This could include gifts from your sponsors and tools they can use during the event – a notebook customized for your event, snacks for breaks, or even a gift card they can use to purchase lunch from a delivery service.
2. Waiting until the last minute for any part of your planning
Procrastinating event planning is a fatal mistake. It might break your event!
These days, timelines are complex due to supply chain issues and staffing problems. Make sure you're factoring that into every aspect of your plans.
Going virtual doesn't necessarily mean that you can bypass logistics, staffing, and supply-chain issues.
You still need to reach out and book your speakers and sponsors in advance to ensure the success of your virtual meetings. Even though they won't be traveling, they need to get your event on their schedules. Moreover, the same goes for attendees.
Even though they may wait to register a few days before the event, there is no point in waiting until the last minute to arrange your event or virtual conference.
3. Failing to capture every opportunity to engage with your virtual attendees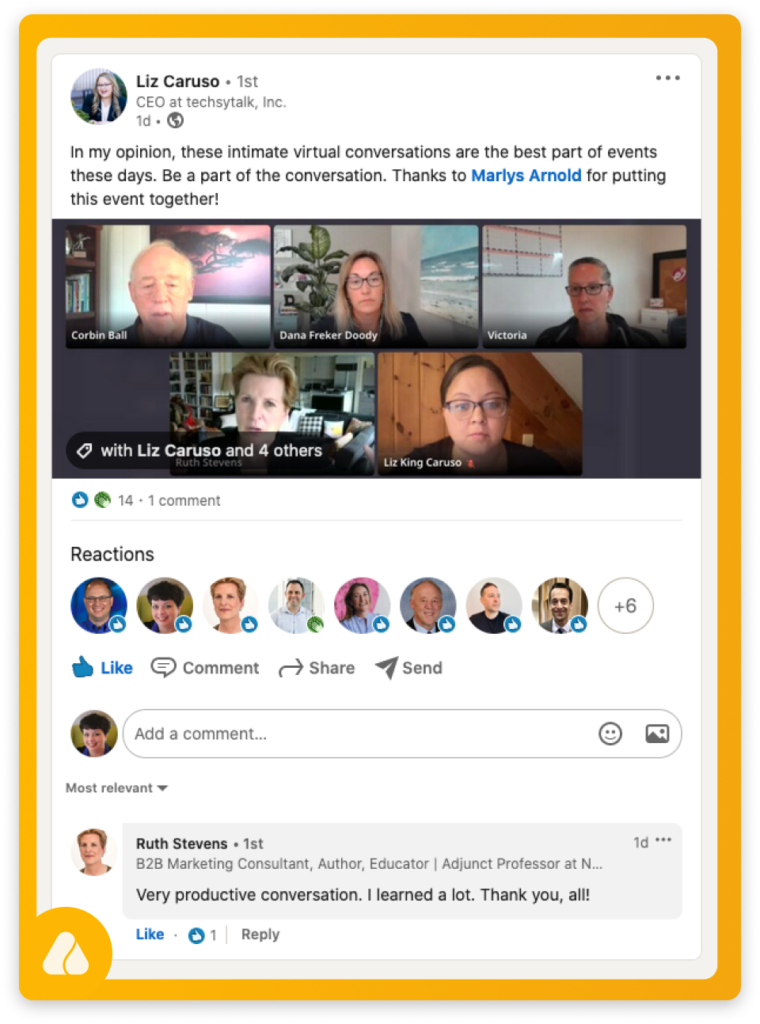 Be sure you offer them ways to connect with the speakers and each other, whether that be through Q&A sessions, roundtables, or networking features.
Hosting events and conferences devoid of any activities that spur participation is one of the fatal virtual conference mistakes that people commit while planning virtual conferences.
Let's face it – it's harder to stay engaged online. People are probably multitasking, checking their e-mail, or busy with other things. So, using tools like the Q&A, polls, and other networking techniques to keep them interacting throughout your virtual event is a nice idea.
When I hosted my online conference, "Spark: Reimagine Expos & Events," on Airmeet, I structured it with the first part of each day (about two hours) consisting of 20-30 minute sessions.
Then we shifted over to about 90 minutes of networking at virtual tables with speakers in the Lounge and exhibitors in the Exhibits area. Many attendees said that was their favorite part of the day because they had a chance to talk one-on-one with speakers and network with each other. Creating that space and building in time for them to do that is essential.
Don't over-schedule your event with too many sessions, and don't expect attendees to sit with their cameras on for eight or ten hours straight. That's way too tiring!
Like over-scheduling, overusing the features of an event platform can be counterproductive. Just because you have access to all kinds of cool features within your event platform doesn't mean you have to use all of those features in every event you do.
It can be very tempting to use all the features of a virtual event platform to delight your attendees, but in the end, it is one of the virtual event mistakes that you may want to avoid in your next event.
It goes back to knowing what you're trying to accomplish, your audience, and what they want to experience. Once you know that, work backward to find what kind of speakers you need to reinforce that goal and deliver the right type of content. Then look at your sponsors and exhibitors to see who is a good match. Sometimes it's not strictly within your industry.
You might find somebody outside your industry that targets the same audience. Those can often be fun out-of-the-box sponsorships to bring on board.
4. Relying on tiered sponsorship models
Goodbye silver, gold, and platinum! Freshen your options with more customized packages that align with your sponsors' individual goals for the event. Look at doing more creative sponsorships – think of it from the sponsors' perspective.
As an event organizer, think about the end goal for your sponsors. What are they trying to accomplish? What are their goals – do they want visibility, engagement, thought leadership – those are all different goals. Each of them fits better with different types of sponsorship packages.
For example, if they want to be seen as a thought leader, have them sponsor educational sessions. If they want engagement, have them sponsor an after-hours or some other event where they can have more interaction with attendees.
Carefully craft your sponsorship offers and benefits rather than providing a laundry list of random things they get as sponsors.
5. Skipping the dry runs or rehearsals before your event
Being confident is great, but skipping dry runs or rehearsals doesn't seem like a great idea. Dry runs and trials allow you to identify and prevent any glitches, technical issues, or virtual event mishaps.
Moreover, your speakers might need to familiarize themselves with the event platform, or your event hosts might need to rehearse with each other to be in sync.
Bottom-line: Skipping dry runs might not be a great idea.
6. Not building a community around your event
Gone are the days of a one-week conference. Instead, create a community hub where attendees can connect and learn all year long, leading up to your next big event.
Now, this is not a new idea. Why would you want to host an event that's over (and to a degree, forgotten) after only three or four days? Wouldn't you rather have a community-building event that has people interacting all year long, staying engaged with your brand and your exhibitors and sponsors?
Fact: Every conference generates a wealth of content that can be repurposed and shared throughout the year.
I can think of one virtual conference in particular that I attended that wasn't too good, but they created a fantastic, ongoing community. They sent out weekly newsletters, each with a focus or theme. In it, they shared related session replays, along with exhibitors who specialize in that area. It was a great way to both repurpose content and helped attendees stay connected. And when it was time to ramp up for their next big event, they had an advantage because they were still top of mind and hadn't fallen off attendees' radar during all those months.
7. Waiting for attendees to discover the virtual exhibit area
As an Event planner, you must create incentives for attendees to spend time exploring the virtual exhibits. In addition, exhibitors need to take responsibility for inviting attendees to check out their booth.
Only a handful of event organizers figured out how to do a virtual trade show well during the pandemic. The successful ones reinvented their event strategy for an immersive online experience.
I often tell people to think of it more like a TV broadcast. For decades, people have been tuning in to the Food Network, HGTV, or other engaging programs that combine education and entertainment. It's still online, but they're connecting with the audience through a highly engaged and immersive experience.
In most virtual exhibit showcases, attendees simply see a page with many logos and company names on it, so exhibitors need to do far more promotion than they need to do in the physical world to invite people and draw them into their online exhibit.
To sum it up…
Hosting a virtual event is not an easy feat. Even after investing a lot of time or effort, one can expect a few surprises during the event due to the dynamic nature of the event. However, one can learn from these virtual conference mistakes and prevent any fatal mishaps.
Hope you can use this article as a starting point for your event planning journey and build contingency plans to cater to any anticipated mishap during your virtual event. We attempted to list down some avoidable virtual conference mistakes so you, your virtual hosts, and virtual teams can plan a successful event seamlessly.
For your future events, remember to:
1) Never talk down to your online attendees
2) Never wait until the last minute to finalize plans
3) Never fail to capture opportunities to engage with virtual attendees.
4) Always do multiple dry-runs, and dress rehearsals with your events team before the main event.
5) Plan experiences for superior attendee engagement.
6)Build a community with your events
7) Encourage attendees to discover exhibits during your event.
From all of us at Airmeet, best of luck with your next event. Airmeet is a leading virtual events platform that's built for superior attendee engagement. Keep your audience immersed and get a better ROI with Airmeet.