ringing people together virtually, and achieving your business goals has never been easier. Bringing people together through a virtual event might sound challenging at first but it comprises a set of perks that outweighs the outcomes of a traditional event, always!
With Airmeet offering a plethora of dynamic online features for engagement, you can reach a wider audience, have passionate speakers on board from around the world, host multiple sessions, and much more. Forget lamenting over cancelled offline events and reach out to your audience online and invite them to your insightful virtual event , at Airmeet.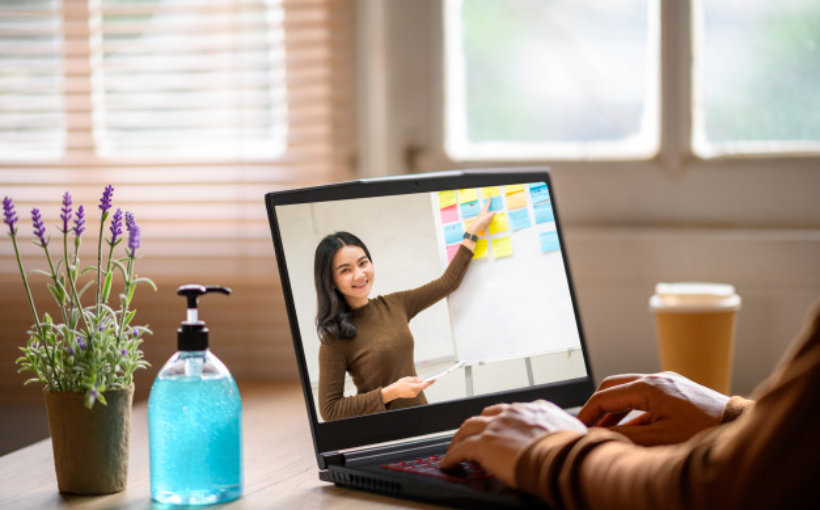 Take a look at the various types of events you can host with us-
Networking establishes a mutually beneficial relationship with people, be it potential clients or existing customers. Airmeet provides an online location for people to engage with other professionals, join groups, and share information and gives you an opportunity to grow and expand your networking throughout the event. A successful networking event on Airmeet can help add to your client base and provide visibility, keeping you front and centre in the minds of people.
Airmeet allows for large events to be hosted online with the capacity of hosting up to 100K concurrent attendees while being very easy to implement. The 'Social Lounge' feature provides an excellent opportunity to connect with people one to one. The display of the name, organization, and designation of the attendee on-screen helps people discern right away who they are connecting with.
Airmeet helps you find solutions, whether it is connecting with investors, reaching candidates for a required service, gaining knowledge, or making an acquaintance.
These are directed more towards teaching and learning in an interactive environment. With no downloads required at Airmeet, it is easier than ever for organizers and attendees to get onboard.
Once event details are posted online, manage registrations with ease from a single interface. The one to many formats that Airmeet supports lets you conduct a workshop of any size, comfortably. The raise hand feature and the ability to engage participants via a live Q&A session aids immensely in giving the workshop a real-world vibe.
There have been instances where a workshop involves showcasing or building a product, leaving one wondering how to do this virtually. Accomplish this easily with some planning, by making the required hardware available to the participants upfront. It is then just a matter of conducting the training or information dissemination via a great online platform.
These can vary from Town halls to Team building events, Product Launches, Company milestones events, Appreciation events, Company meetings, etc. Airmeet works great for large events and not just meetings.
With no prior downloads required, not only is there ease in organizing and joining, but it also ensures security so no attacker can access the event.
The platform can efficiently work across different formats of events. It can host up to 16 speakers for large scale sessions. Attendees can even join the stage through the raise hand feature. Whether the event requires a flow of information over extended hours or provisions to make the event fun and engaging, Airmeet supports all these formats..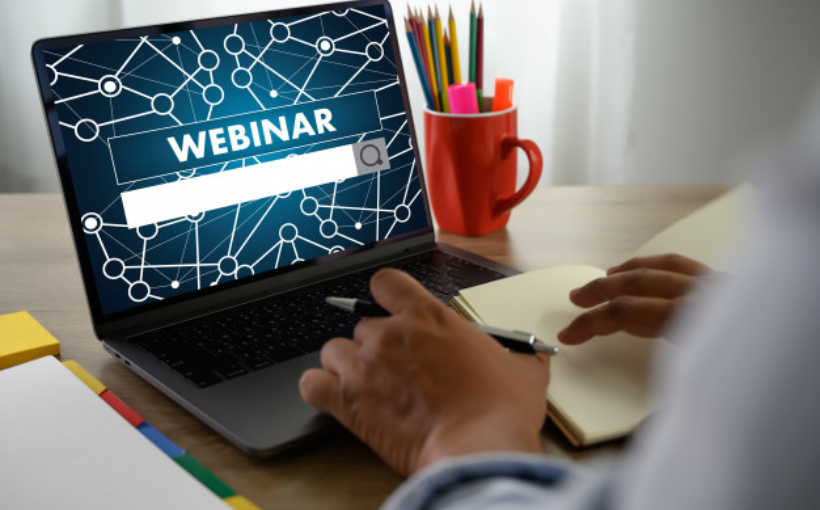 A webinar is a fantastic way to present your ideas/views to your audience in an approachable and credible way. In general terms, a webinar is a presentation, lecture, or seminar that is transmitted over the web using video conferencing software. A crucial element Airmeet offers for webinars is the element that conveys interaction in a brilliant way for instance, the ability for a presenter to share and discuss information in real-time.
Using Airmeet, participants can share documents as well as their screens with webinar attendees. It is useful when the host is conducting a lecture or sharing information. With Airmeet, you can live stream the webinar and have the ability to record and share it later.
Airmeet feature that allows you to share your feedback via an emoticon without interrupting the presenter's flow. It helps motivate the presenter and acts as a guide on how to steer the presentation. The 'Raise Hand' feature easily allows the attendee to interact with the speaker while retaining control with the host. Airmeet's security features ensure that no unwanted elements wreck your event.
The goal here is to bring together people with shared interests and create an exciting community. While the objective for meetups may vary- from just hanging out with like-minded people to learning, they are primarily a social thing and hence not a money-making endeavour. A cost-effective way to host meetups is an extremely beneficial factor to consider.
With Airmeet, you get an easy-to-plan, economical solution for hosting a meetup. For organizers, running a meetup gives them quick feedback on coming up with ideas, and can also help them get better at social modelling.
Airmeet offers a stable platform that can connect members joining in from any corner of the world. The casual and cooperative vibe of a meetup can be sustained easily on Airmeet with the option of multiple speakers as well as the social lounge feature.
"Forget lamenting over cancelled physical events and take your event to your users, with Airmeet. "
Whether it is an academic conference, a business conference, or a trade conference, Airmeet's intuitive platform, and features make hosting it a breeze. You can easily attract delegates and speakers for your virtual conference in no time and fulfil the purpose of generating leads through your conference.
If you're looking forward to delivering value aligning with quality, a format that emphasizes customer experience is a must for hosting any kind of a virtual event. To get you that access, Airmeet allows you to deliver a powerful experience to your remote audience.
In general, conferences typically have multiple sessions. They usually begin with a keynote session and then offer breakout sessions by topic. With Airmeet, Community managers can broadcast live fireside chats and speeches to participants across the globe. The backstage feature allows the host and speakers to interact privately, just like in any real-world event. Airmeet also provides for a live Q&A session to engage participants.
In conclusion, Airmeet's thoughtful design enables hosting many types of events online with ease. The variety of features and scalability allows you to create an event best suited to achieve your goals.
Virtual Events & Community Building Insights
Subscribe to Get Updates (we promise no spam)