s organisers, we know it is hard to do away with last-minute changes. Even a perfect event plan will be having a bunch of surprises on the day of the event. Especially with the sessions, speakers, and the schedule.
Speaker swapping, and new speaker additions are common in any event. Speaker onboarding becomes cumbersome if the speaker signs up closer to the event. In a physical event scenario, it has always been easier to handle such ad hoc situations.
At Airmeet, we wanted to give you the same freedom in virtual events too. We're introducing "invite to stage" to help you stay on top of speaker management at your events. Add and remove speakers at ease with "Invite to stage/Remove from the stage".
The invited speakers can access both the stage and backstage. That's how it is different from raising the hands and joining the stage.
I've listed a few scenarios in which you can put this feature to best use:
Found an interesting participant and would like to share the stage with him/her? Invite to the stage, and have them with you in the next few seconds.
Have a customer to share a success story? Use this feature and meet them at the backstage to give some context before going live.
Not able to onboard a speaker with the right invite link? No worries, invite them as attendees and make them speakers using this feature. However, we do not recommend this process for all speaker onboarding.  Because it gets chaotic to handle this for every speaker at the eleventh hour.
Besides this, "remove from the stage" comes in handy to remove speakers from the stage to face disputes.
Here's a simple 4-step guide to help you navigate through this feature:
Get into your Airmeet, and click on "Attendees" in your RHS. The right panel lists all your attendees.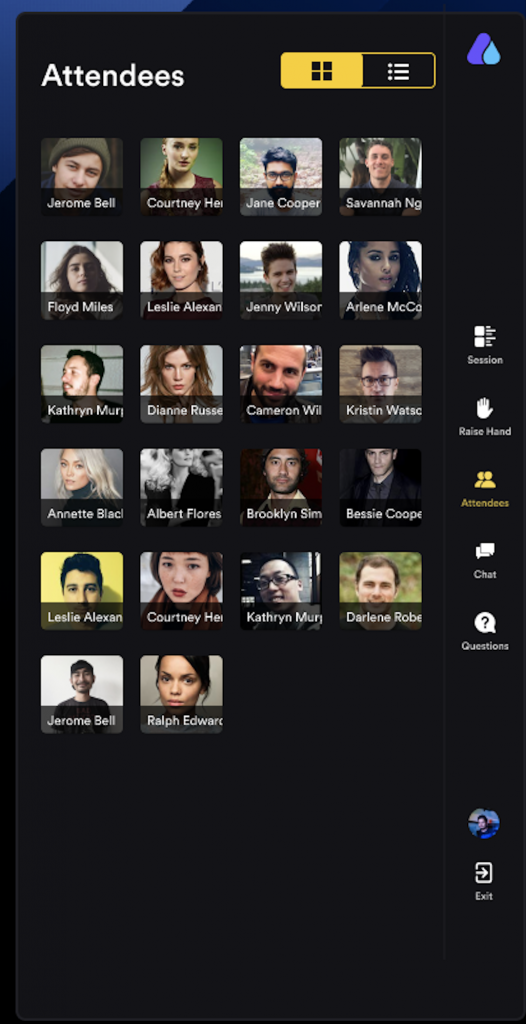 Search for the attendee that you want to invite. Click on the three vertical dots on the attendee's thumbnail and "invite to stage".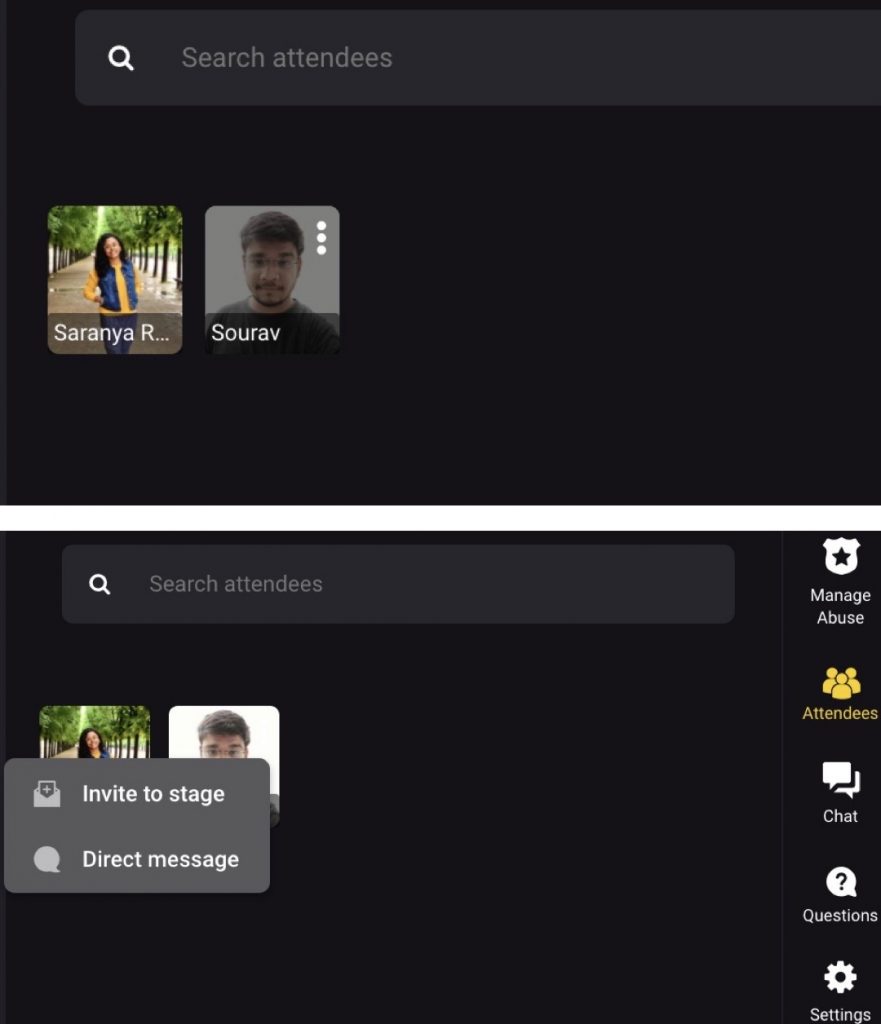 A speaker invite reaches the attendee to join the stage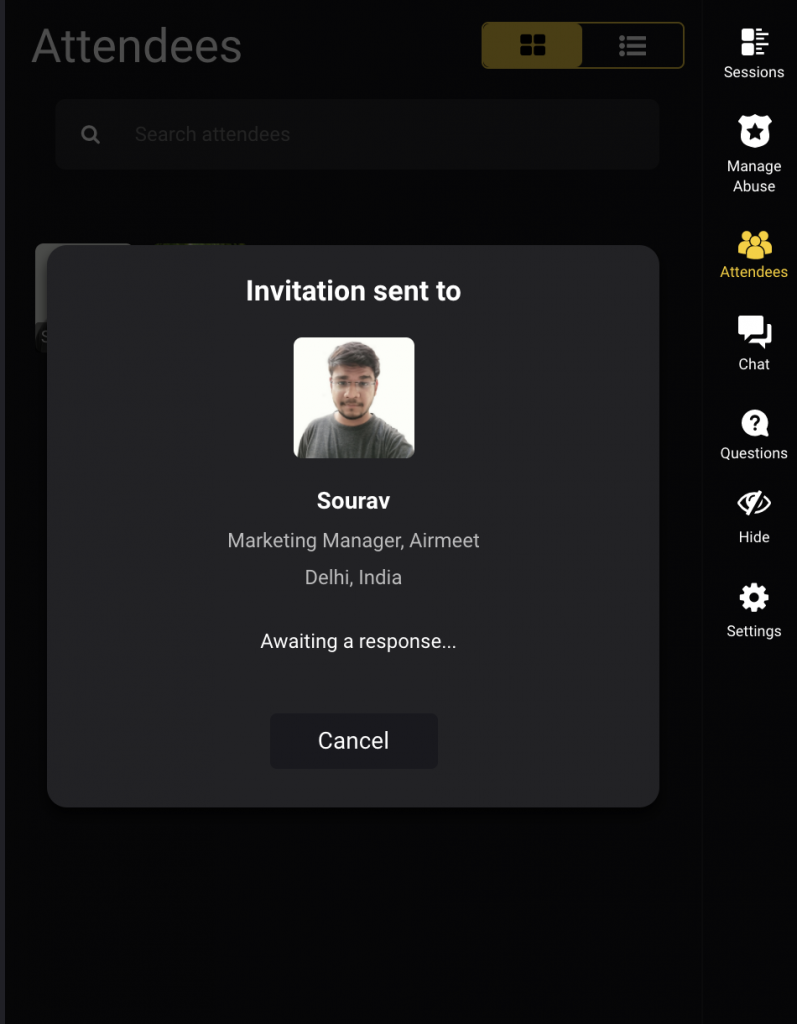 The attendee accepts the invite and joins the stage as a speaker.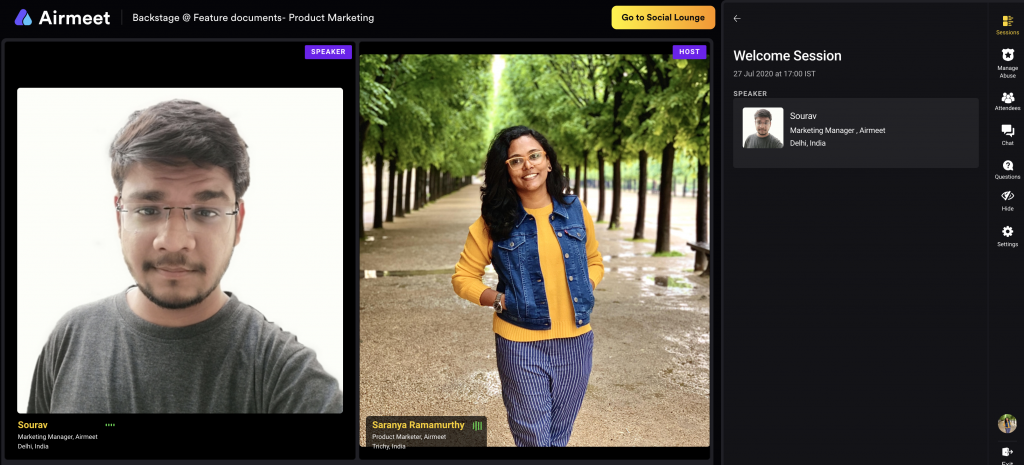 Virtual Events & Community Building Insights
Subscribe to Get Updates (we promise no spam)