I'm really excited to announce that we've raised a $12 million Series A round from a group of stellar institutional and individual investors.
Sequoia Capital India led this round joined by Redpoint Ventures US and participation from returning investors Accel, Venture Highway and Global Founders Capital (GFC).
We are the fastest growing platform for hosting a rich variety of virtual events. We're hyper-focused on "interaction liquidity" and helping participants build authentic connections. By rethinking how to deliver remarkable virtual experiences, we have designed a platform that is not restricted to hosting only traditionally large conferences – instead, Airmeet can power virtual events ranging from a professional meetup to a large film festival.
From Hackathons to ice-breakers and panel discussions to workshops, our intuitive & modular experience delivers on organisers expectations for a wide range of events and not just conferences.
Airmeet's key experiences include a ballroom-style "social lounge" with freely accessible virtual tables for serendipitous encounters and a "speed networking" lobby where participants can spontaneously meet and make new, sticky connections in rapid, one-to-five-minute increments. This landscape is rooted in our vision so we can help create spontaneous human connections, online.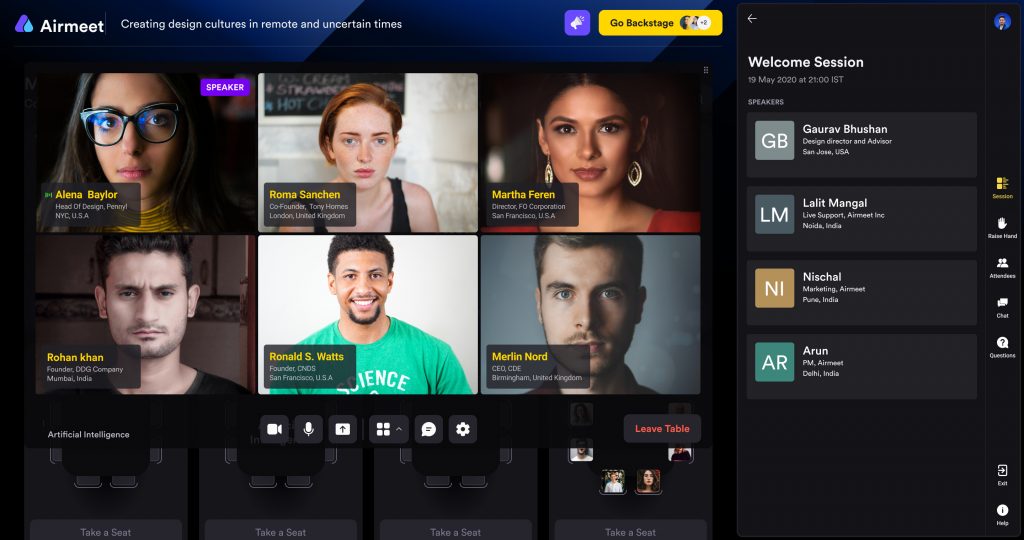 Our mission is to empower organizations and communities in achieving effective collective progress. We envision a future where virtual events are the key drivers of innovation, knowledge sharing & world-changing ideas.
Since our beta-release in February, we have empowered event organizers across industries to run a wide variety of events and meetups from trade shows, job fairs, and virtual team cafes to virtual conventions, university resource fairs, and highly technical industry summits on the platform.
Professional communities like Microsoft for Startups, the Linux Foundation, and major educational institutions like Yale SoM & Florida International University are already hosting successful events on Airmeet.
We have hosted 10,000+ events over the last 6 months & growing aggressively at ~22% on a monthly basis.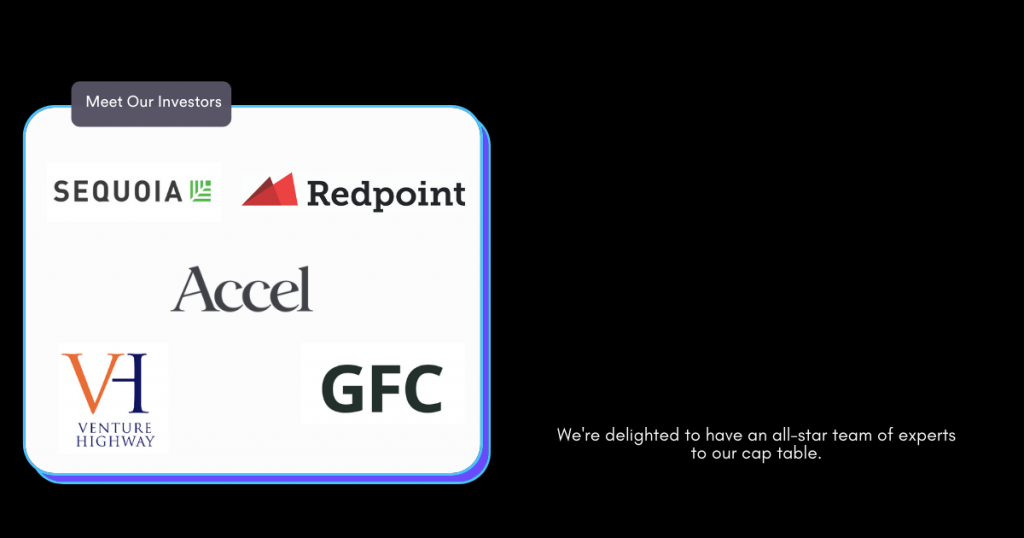 When we launched Airmeet in August 2019 it was just Manoj, Vinay, and I working remotely to build the platform.
We ourselves felt the need of a new way to discover and meet other people pursuing the same niche interest, without having to book a travel ticket. So, we started Airmeet as a new way to build connections and communities.
We've since grown to an amazingly talented, fully-remote team of 60+ superstars based out of six countries.
And we're actively looking for passionate & motivated individuals to join our rapidly growing global team. Have a look at our open roles.
We've come a long way since we started last year, and we are really excited for what's ahead. My utmost gratitude to our amazing community that has been with us in this journey.
Here's to hosting fantastic virtual events.
Virtual Events & Community Building Insights
Subscribe to Get Updates (we promise no spam)