Events have taken different shapes and forms over the years. But at its core, they've always been about bringing people together. That's why we believe that the future of revenue growth starts with highly-focused events that span the entire customer journey.
We hope the content shared this year will inspire you to rethink engagement and growth and play to win the long game. Here's a quick recap of everything that went down at the ELG Summit this year.
Time to bring back the events that give energy, not fatigue
Businesses are unique, and so are their acquisition strategies. But one thing is a constant – the never-ending need for new revenue. We kicked off the event with two veterans unpacking how you can build a fast-growth digital-first business without "losing the human touch."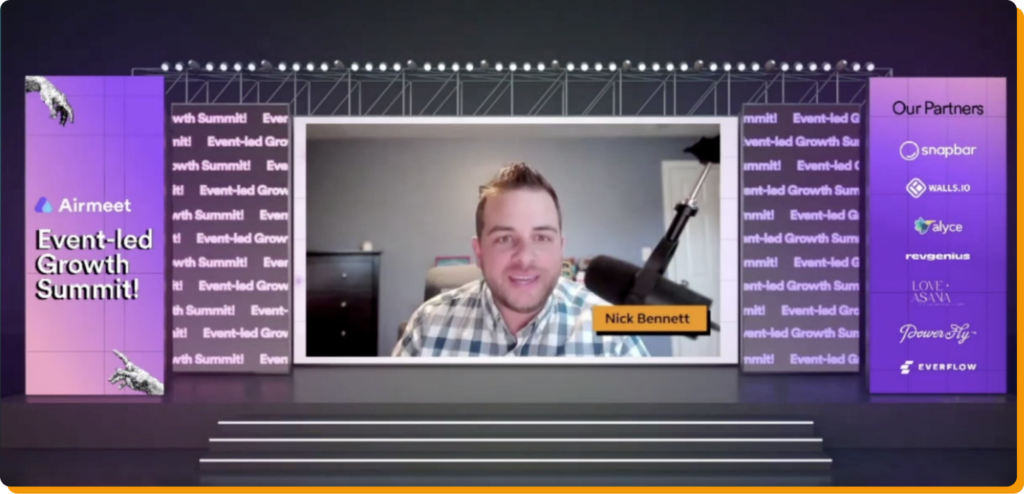 Mark Kilens and Nick Bennett shared their thoughts on ELG in a 25-minute Fireside chat session, and here are some highlights:
Creating attendee-first experience at events and designing memorable experiences at the events for the right audience at the right time in their customer journey   
Crafting a unique story for messaging on different channels
Creating short (30-60-90 minutes), dynamic, agenda-driven virtual events to discover, engage and grow your customers and community
Identifying types of events to maximize value at different stages in the customer journey 
Designing 5-9 event experiences that deepen relationships and move the needle on engagement
Building an 'event wave' throughout the year to keep the momentum up and rolling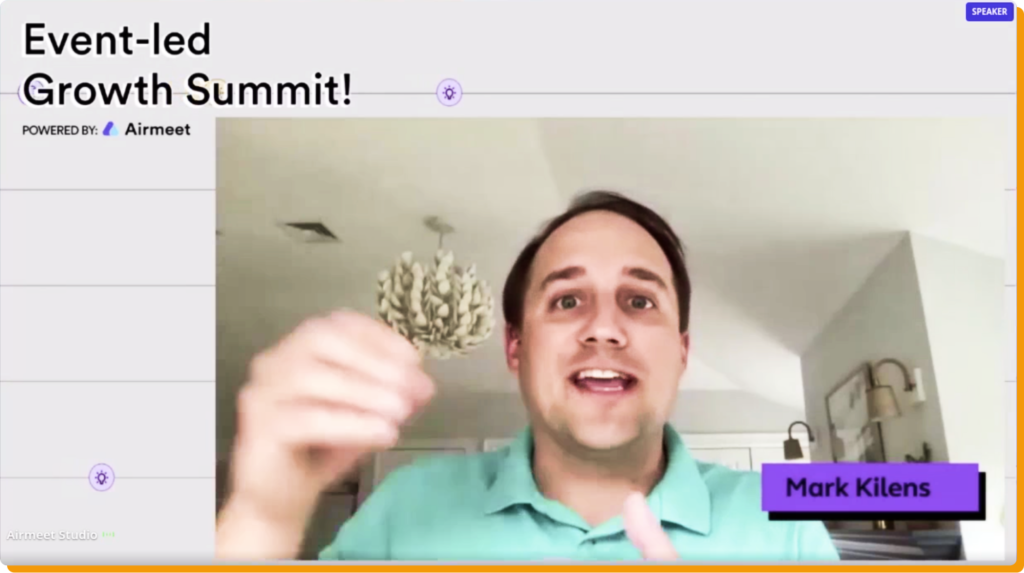 Discover, Engage, and Grow through interconnected experiences
Aleksandra, Jared, and Zoë shared their thoughts on turning virtual events into delightful interconnected experiences across the entire customer journey. 
The trio enlightened the attendees on redefining events. They discussed how businesses can leverage the ELG methodology—discover, engage, and grow—with their prospects and customers by optimizing events for enhanced attendee experience.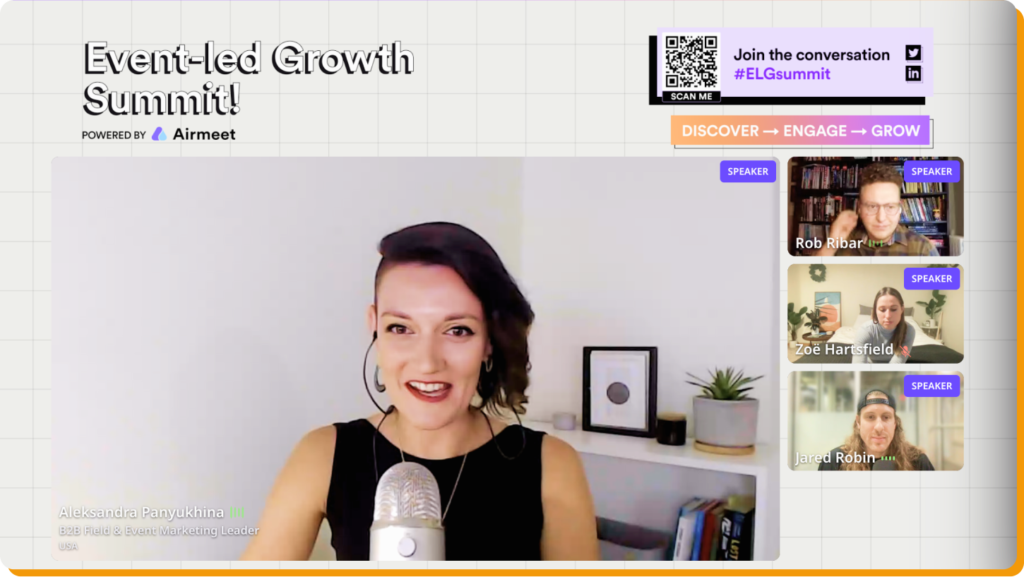 Discover:
Rapid growth depends on quickly discovering new things for your business. New ideas. New geographies. New ICPs. New use cases. And how quickly you reach them. This is where you're trying to make your brand resonate with a cold audience and turn them into prospects.
Jared, for instance, shared that he takes the experimentation route to figure out which core pillar at his company needs to be optimized to maximize the discovery of novel entities.
Engage:
Followed by discovery, this stage is all about engaging buyers and warm prospects to quickly realize the value you deliver and become life-long customers. 
Zoë shared about making sales easier by actively engaging with prospects on event days — she takes Polaroid images with prospects and then shares them shortly after the event. This engaging activity made asking for feedback easier and helped build a healthy rapport.
Grow:
Retention is the new Growth has become a golden mantra for B2B companies. Why look for new business when you can make your existing customers expand into more use cases, more licenses, and more revenue? That's what the Growth stage is about.
To build an outstanding community, Jared advised making your audience's goals and their KPIs your goals and KPIs. If they know you will help accomplish their goals, given the engagement and trust you have been able to build with them, they will check back in with you.
Return on events: A framework to vibe-check your event
What is the feeling you want your attendees to leave with? Every event marketer should begin planning the event after they've nailed down the answer to this question. But nobody knows how to measure their success in evoking this feeling.
"Your events always start at the end of your previous event."
-Kylie Davis
In this session, Nishchal Dua, Director of Marketing at Airmeet, and Kylie Davis introduced a framework for Return on Events (ROE), followed by a joint live brainstorming session on the Miro board.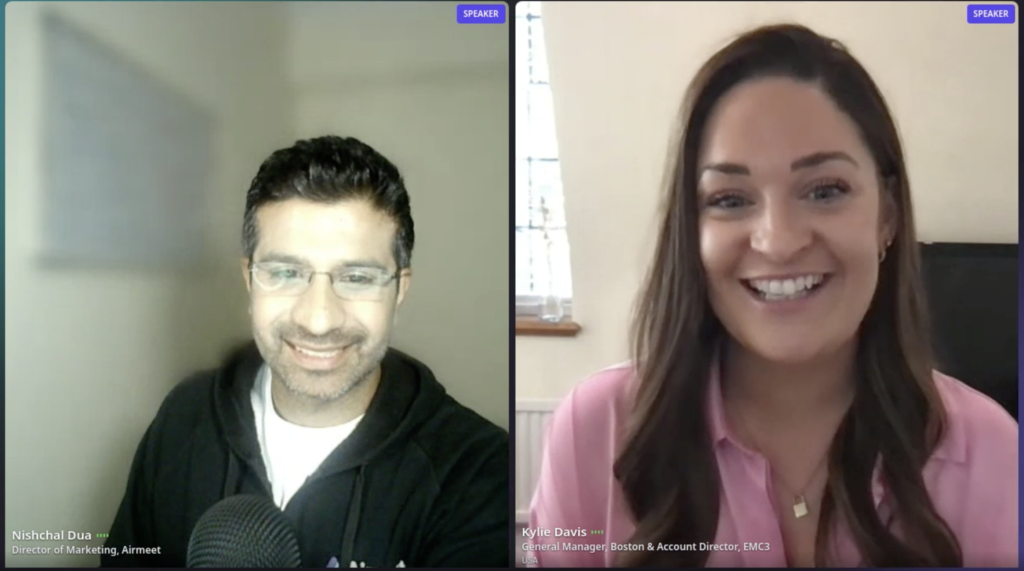 Some of the key highlights from the session include:
Why is ROE important? 
Introduction of the ROE framework
SMART event goal planning: Specific, measurable, attainable, relevant, time-bound.
How to plan an event that feeds insights into another event seamlessly?
Which metrics to allocate against specific goals and how to measure them?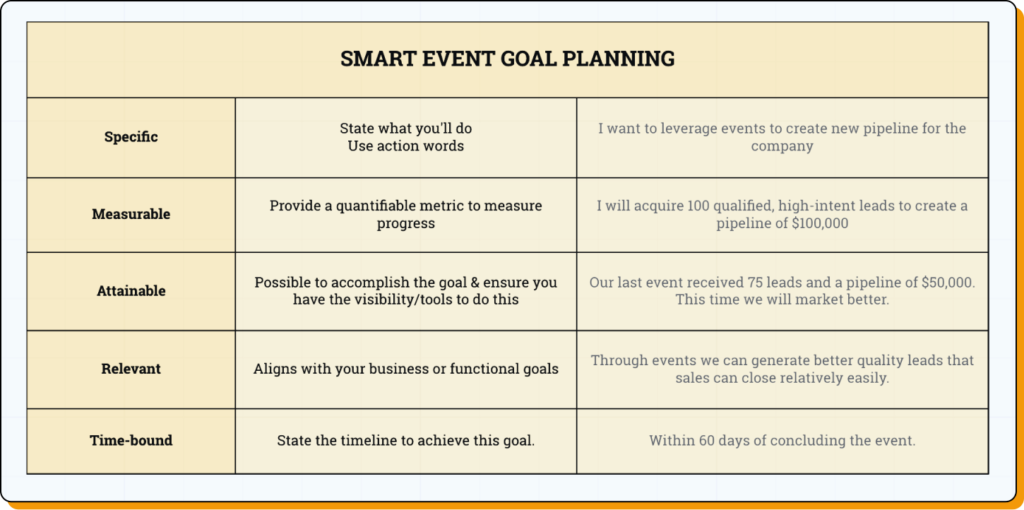 Creating events for the audience: Understanding your event attendees
More than 60% of attendees consider an event interesting if it's got relevant topics and good speakers. That's why understanding your audience is crucial. 
What are the topics they care about? 
What are the problems they're trying to solve?
Who are the industry experts they'd like to connect with? 
Rand Fishkin, founder of Sparktoro and Mike Allton, shared their expert knowledge on audience research and how to best leverage it.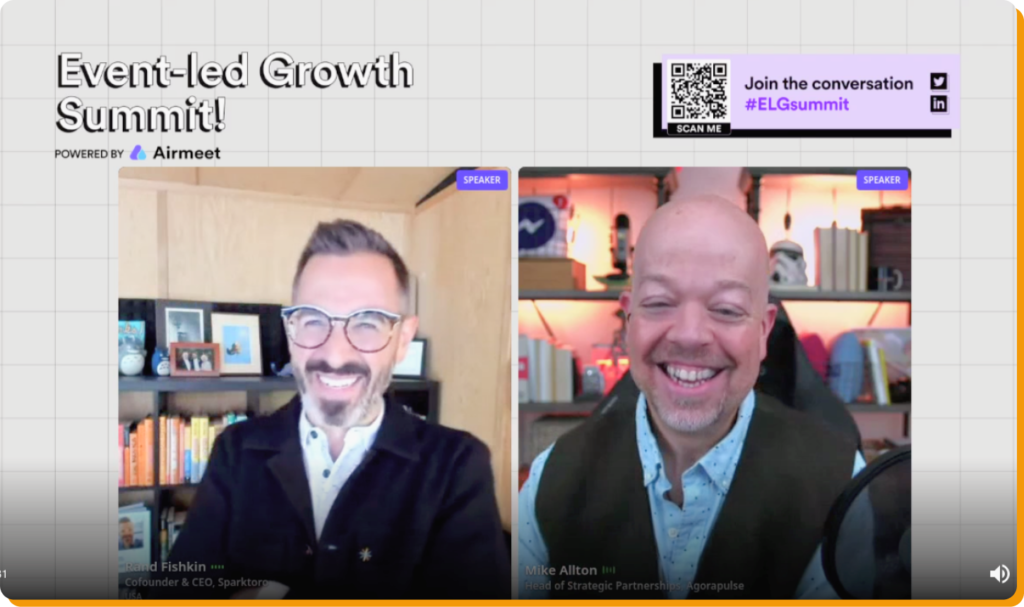 Rand responded to the questions that any event marketer would have on their mind:
He emphasized that the key to making your event remarkable is offering a unique, memorable value that people walk away with from the event. It could be an experience, network, or education. Anything that makes them remember you when they leave your venue.
He provided a valuable and actionable framework for identifying the right audience for your event. From taking interviews to building surveys to gathering survey data to craft your strategy.
Do you need attendee personas? It might sound counterintuitive, but Rand actually has an interesting take on personas.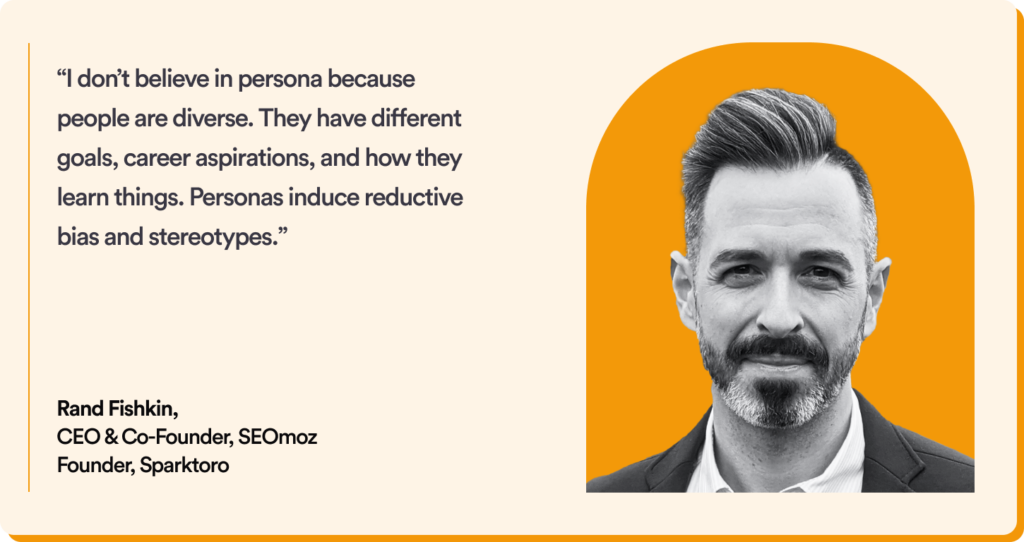 Watch the entire Rand's chapter for super useful insights. 
Think the ELG way
Events continue to grow exponentially and will only become more and more important as marketing tools. People don't have time to consume generic content. Creating value-driven and personalized events is the need of the hour. And that's where ELG enters.
It's time for you to reassess how current events stack up against this new ELG paradigm—​and think about how you can shift and maximize your marketing approach before, during, and after events.
Missed the ELG Summit? Watch replay
Learn why you need ELG, how to leverage it, and more in this blog post.