ebinars today are organised on any topic under the sun. They have flooded the market place. Along with webinars, webinar hosting platforms are gaining popularity too. A simple search will yield many options.
But, how does one choose a platform that meets the needs and more? There are a few questions that you can ask yourself before you select a suitable webinar platform. Some are:
How many virtual events do you plan to host?
How many attendees are you expecting?
What is the goal of each webinar?
Are you seeking more for your attendees like networking or Q&A panels?
What kind of technology will suit your attendees? Online or downloadable?
Would you want your platform to offer you recording options?


Once you have resolved these questions, you will still have a few options available. This blog has been put together to bring you closer to the right choice of event platform by listing the merits of Airmeet, a unique and immersive webinar platform. Read on.
Airmeet - Think beyond broadcasting
Ease-of-use:  Airmeet can be accessed directly via any browser without the need to download anything. Also, it has a very user-friendly interface. It makes Airmeet an accessible and convenient platform for millions of users. 

Security: Airmeet is GDPR compliant and offers end-to-end encryption for data protection and privacy. Moreover, there is an option for guest authentication. So, attendees can join private events only after the host approves the same. It reduces the worry of snoopers and gate crashers.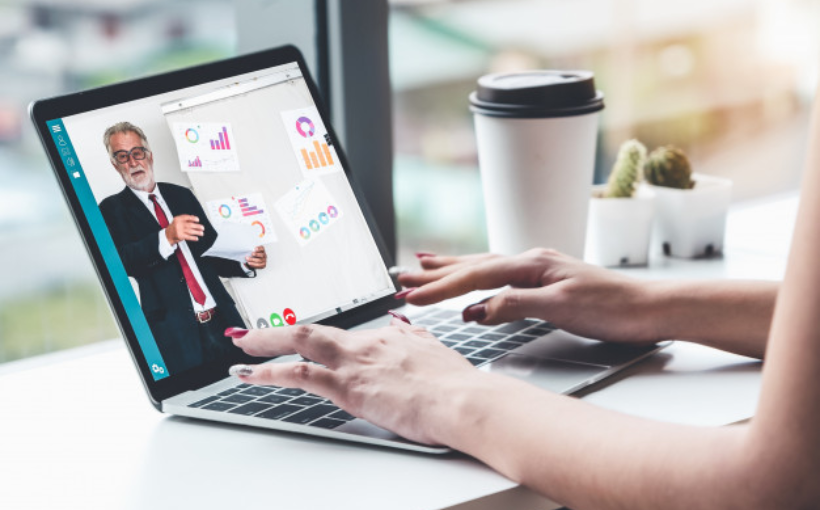 Networking with social lounge: Most attendees seek more from their webinar than just gaining knowledge. They look for meeting and interacting with people. They look for participating in the event by sharing their opinions with speaker and co-attendees. Airmeet has the answer to these needs in the social lounge feature. 
In the social lounge, attendees can meet and interact with one another via video conferencing with attendees on the same virtual table. It allows your webinar to turn into a networking event before and after the scheduled webinar session. You could go more creative and turn this lounge into a fair with virtual tables serving as booths. This virtual space can be designed and personalised as per the needs of the event. 
At the lounge, participants can also hop from one table to another and also exchange virtual contact cards. Owing to this feature where one can move virtually and meet many more people, attending an event on Airmeet gives attendees a real or live event kind of feeling.
"Make your next webinar a platform for networking, communication, fun and learning by hosting it on Airmeet."
Q&A and raise hand: Both these features are a great way to engage the audience and enable them to converse with the speaker. While Q&A allows you to type in your questions, the "Raise Hand" feature enables you to share the live feed with the speaker while interacting with him/her. 
The Q&A window can be moderated and also has an option where others can upvote questions and answers. Both these features are an excellent way to boost participation and excitement. 
Live social streaming: Don't limit your audience to only the attendees on Airmeet. Airmeet enables you to live stream your event on social media channels like Facebook and YouTube. It not only increases the reach but since social media channels are most engaging channels, it also boosts engagement. And the more engagement, the more the audience, the more the fun!
Chatbox- It is always good to keep the buzz going during a webinar. On Airmeet the buzz and chatter can always be on, in the chat box. Here, participants can chat and interact with each other on general or private chat.  Like everything else, Airmeet's chatbox is also secure. So, you can chat away without any worry. 
Screen-share: Wouldn't it be more engaging and interesting for the audience if they can see the presenter's screen? Well, this is possible when you use the screen-share feature. So with Airmeet, you can share your screen, presentation or a product demo and optimise attention.
Backstage: Airmeet offers this exclusive space for hosts and speakers. In any live event, there is always this last-minute prepping up, comparison of notes and a final run of sequence that happens. The same can happen at Airmeet's backstage where the host and speaker can interact to make the event a grand success.
Recording: Do you have those few people who are keen to attend your event but can't due to some constraints? Or do you want to share your event recording with the sponsor? Or you could need a recording to share it with future event registrants and offer them a sneak-peek into what to expect at the upcoming event. 
It is possible with Airmeet's unlimited recording feature. Webinar sessions can be recorded and stored for up to a year. 
Polls: Gather the audience's feedback during an event, their suggestions or their opinion about an issue with Airmeet polls. Interactive and easy to use, it often gives hosts and speakers some valuable insights which can be used to make future events better and understanding the audience better.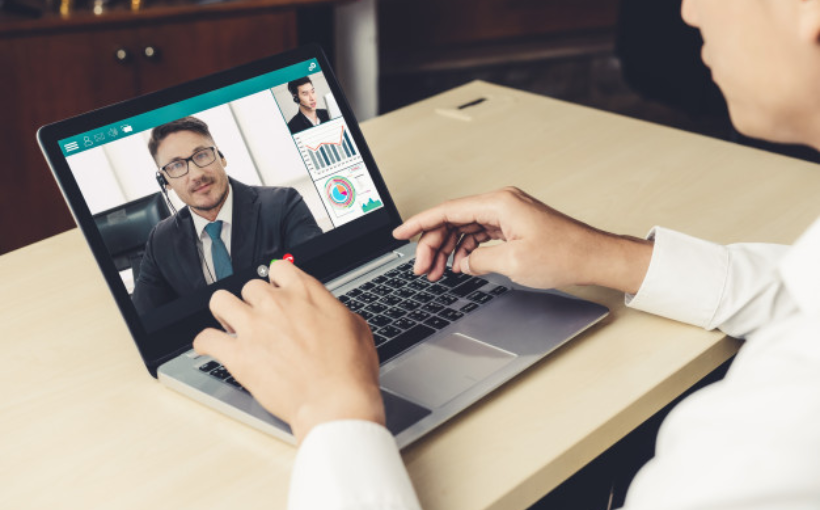 Airmeet offers a bevvy of elements that can be used to make your webinar more than a broadcasting event. So, make your next webinar a platform for networking, communication, fun and learning by hosting it on Airmeet.
Virtual Events & Community Building Insights
Subscribe to Get Updates (we promise no spam)