Tune in to the episode pod and be on your way to work!
Events are a powerful growth machine. They enable marketers to discover, engage, and grow their customers and foster building communities and sustainable relationships.
How crucial is it to have cyclical events across the year? What is the impact of events on your business growth? We call it 'event wave' at Airmeet.
Industry leaders Sarah Breathnach, Head of Demand Generation & Field Marketing at Hunters, Katie Brunnette, Sr. Director, Global Events & Campaigns at Seismic, along with Airmeet's CMO Mark Kilens, dove deep into these questions on August 30th during the Eventions Episode 3–Your Year-long Event Spectrum.
Missed the class? Don't worry. We've got you covered!
Experience the full episode of Eventions episode 3 here:
Here is the TL;DW (Too long; didn't watch) for you all:
1. Think long term—set up a calendar for the year ahead
Host basic in-person, long virtual, and hybrid events such as user conferences and annual summits. You start planning for them for at least 12 months when they're a constant on your calendar.
Doing this will give you more visibility and agility to accommodate short-format events.
2. Layer your calendar with short-format and high-engagement events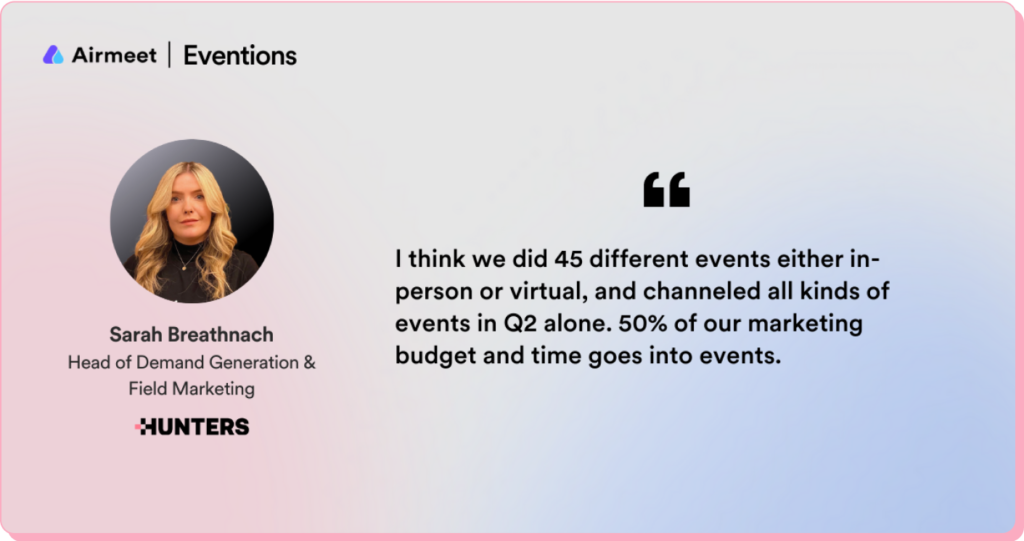 Add layers to your event calendar by hosting short-format events such as partner events, VIP roundtables, meetups, regional events, etc. The impact is huge as you are wowing the audience, and the prep for them is not taxing. 
Hosting virtual events such as LinkedIn live, Networking mixers, AMAs, and webinars are resource-conservative (compared to in-person) and high-impact events that can host many audiences in a low-friction environment, offering a high-quality experience.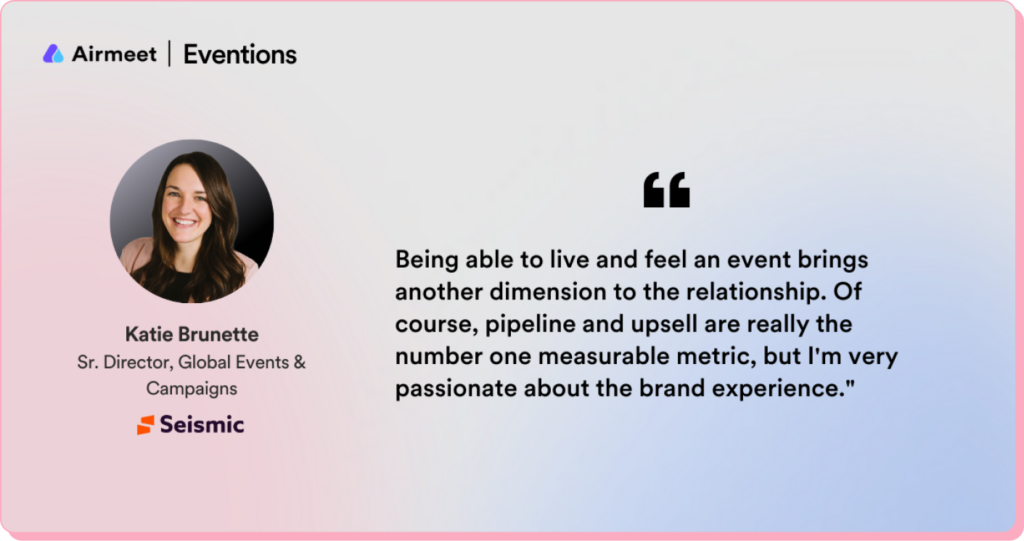 3. Target your ICPs at events that share similar use cases
Assess your business' budget and identify prospect hotspots in your specific event ecosystem. It will help you target your ICPs well. It will enable you to figure out the types of event formats you want to host them onto and how that ties to your bottom line.
Build a red thread to your event strategy. Integrate your product launches, webinars, and other offerings to your CTAs for a thriving pipeline and ROI.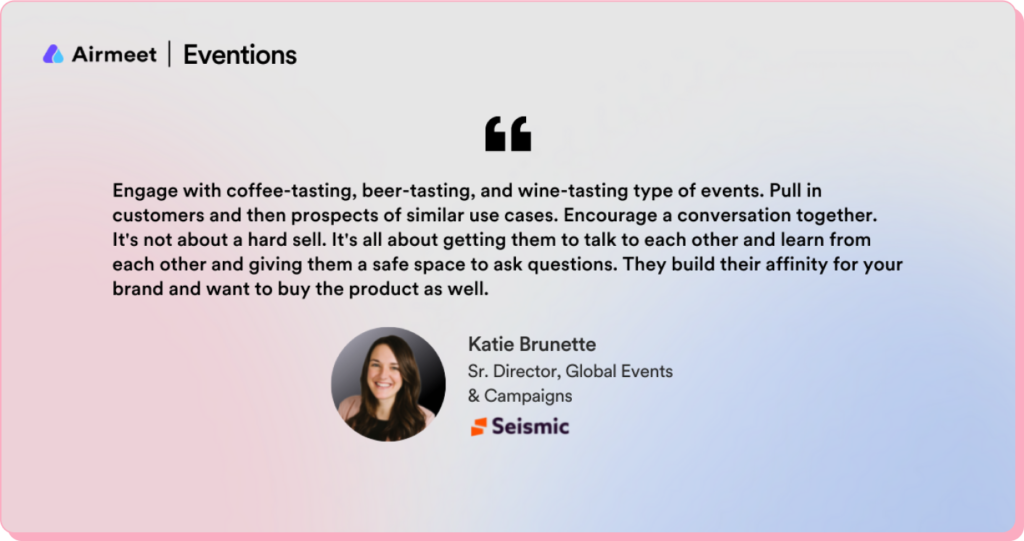 4. Discover your prospects by connection and content
Trust is the primary driving factor when making a buying decision. For that to happen, connecting with your prospects is paramount. No shortcuts. 
Practice intentional planning ahead of time that incites interesting conversations among teams and customers over a cuppa. Sit and learn together the needs of each other to craft content for your event calendar.
Developing content for your events not only captures your ICPs' interest but also benefits the entire community, empowering them with cutting-edge knowledge to become better at their jobs and thrive in their careers.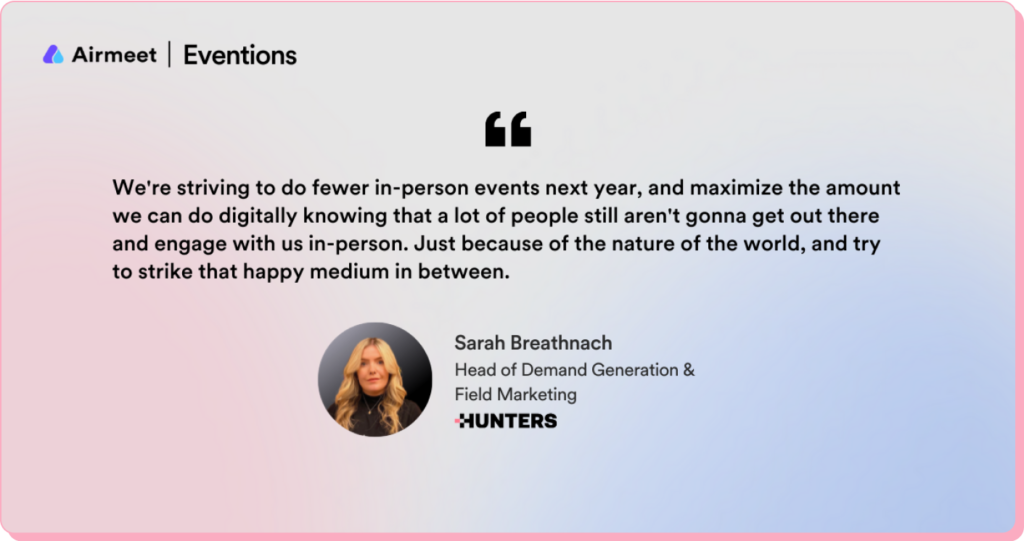 Relationship building happens at events—a perfect medium to bring people together and form meaningful connections and relationships. Having a solid annual calendar for the entire year helps sustain the momentum of such conversations and eventually grows the pipeline.
Fill in the form below to register with us for more of such insightful episodes on the Airmeet Eventions. 
The series entails six masterclasses with the top leaders in the industry, who'll share exclusive, experience-based knowledge, and win actionable marketing ideas to scale with event attendees. 
Registrations are always free at Airmeet. 🙂