s an event manager, you are the backbone of any event – conferences, parties, weddings, career fairs, virtual events – every kind of event needs an event manager.
So, what does an event manager do? On the face of it, a manager plans and executes the event. But their job role doesn't end there.
Event management involves marketing, budgeting, risk analysis, people management, networking, and much more. While many believe that event management can be learned on the job, a degree/certificate gives an edge over the others. 
While there are many traditional courses where students can hone their skills, these seven online courses will help develop a career in event planning.
Roles of an event manager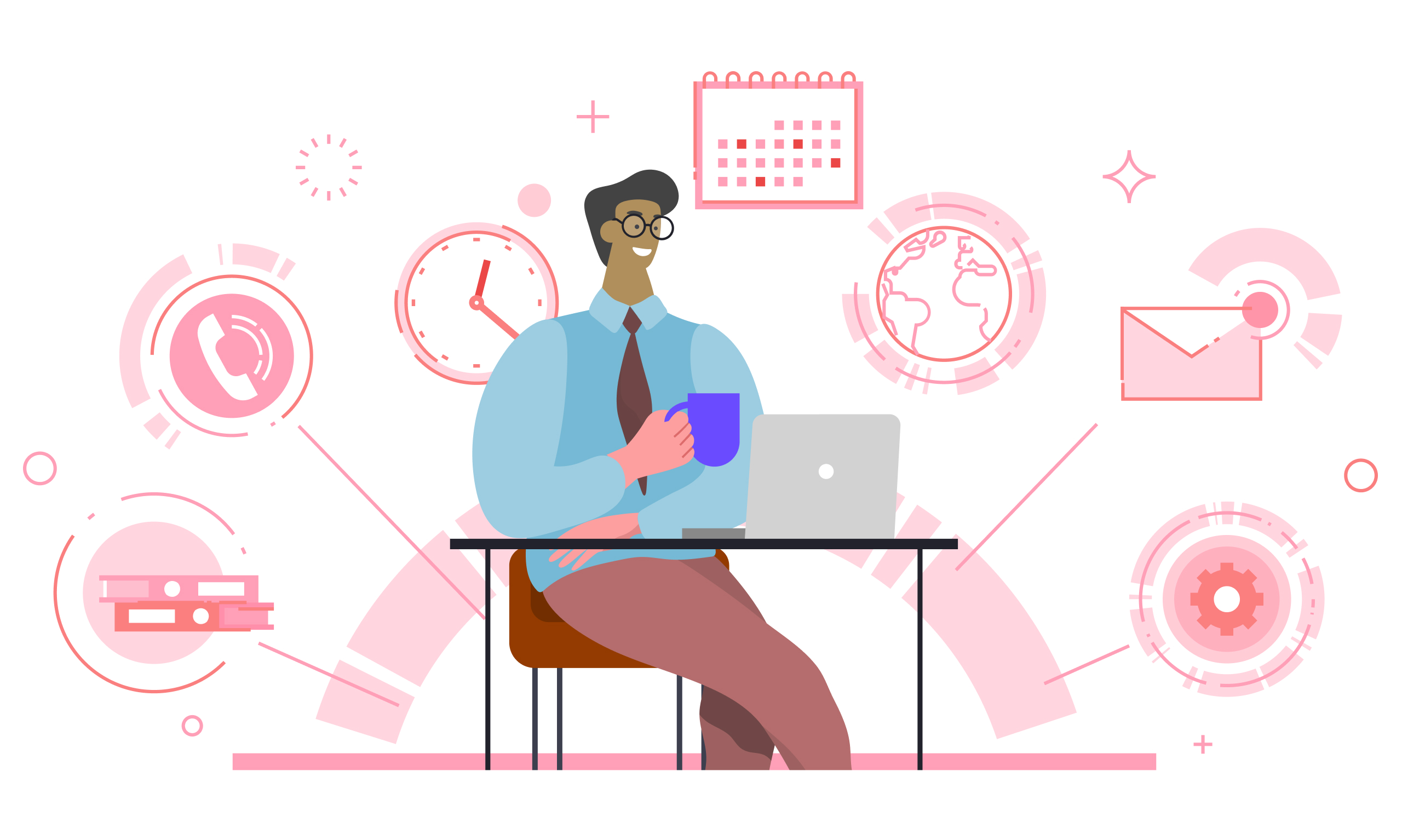 Before we deep dive into becoming successful event planners, let's first understand what the role entails. Often described as the 5Cs of event planning, these are,
Conceptualize – The principal role in event planning and management is to conceptualize the event. The event manager discusses with the client the why, what, and how and based on these needs, the event manager then finalizes the entire event design.
Coordination – Once the plan for the event is ready, the event manager has to implement the same. They delegate tasks, coordinate with people and agencies and ensure that the plan is being followed.
Control – A very important part of event planning and management is control. The manager has to oversee the budget, technicians, tech platforms in the case of virtual events, etc. The event manager ensures that all costs are kept under control.
Culmination – On the day of the event, the event manager is on top of everything, ensuring that the plan is followed like clockwork.
Closeout – Post-event, the event manager is responsible for settling bills, terminating contracts, thanking the team and the client, and most importantly, tracking the success of the event. Sometimes, an event manager's role extends to sending out thank you emails for the clients and helping them with feedback.
Soft skills in event managers
An event manager may or may not have a college degree but some must-haves include:
Interpersonal skills – You are in a job where you have to deal and work with many people. Good interpersonal skills are essential for event managers as they need to help the audience network extensively.
Flexibility – Events are unpredictable which is why an event manager needs to be on their toes and be flexible to accommodate changes and sudden requests.
Leadership qualities – You will be leading many different teams and coordinating with others as well which is why you need to have excellent leadership abilities.
Energy and enthusiasm – The event manager is the force behind any event and is also expected to work long hours. They need to be energetic and enthusiastic to achieve their goal of hosting a great event.
How to become a certified event planner?
The Events Industry Council organizes the Certified Meeting Planner (CMP) exam, available online, anytime. The CMP certification improves an individual's career prospects.
The requirement for this certificate is to have prior work experience and at least four years of a college education. Individuals should also have experience in quality people management.
The certification exam includes a written test and also a 360-degree review and feedback from your colleagues. You might have to renew this certificate every year.
Though obtaining a CMP certificate sounds like a long-drawn process, it is worth all the effort. This certificate opens up better opportunities, a better paycheck, and even better potential employers.
But besides this, there are some top online professional certificate courses (curated by experts of the event industry) that you can pursue in your career as an event planner.
Please note that the educational prerequisite for any of the above courses is completing high school (grade 12).
Best online event management courses
Designed for novices in the industry, the Event Planning, Marketing, and Management from Udemy teaches students about planning, promotion, management.
This distance learning course also teaches students how to organize various events, deal with vendors, publicize your event, get more clients, and much more.
Udemy also offers many other courses like planning virtual events, use of social media in event management, planning green events, and much more, making it a complete learning experience for to-be event professionals.
Duration and Price: 3200 INR, the course lasts for 5.5 hours
Ideal for: Beginners in event management
International Career Institute (ICI)
ICI is a well-known institute that specializes in distance education. A little more detailed, the course also helps students prepare for interviews, teaches them how to get more clients, and increase their business and become professional event planners.
Only on successful completion will students get their certificates and enter the event planning business.
ICI has an entry-level diploma course and an advanced course for those with some work experience.
Price and Duration: Diploma course – 24 weeks – £718
Advanced diploma course – 31 weeks- £898
Ideal for: Beginners and people who have a few years of experience in the event management industry.
Event Academy is an institute that exclusively offers event management courses. They have an option of online classes and on-campus studies. 
The online course is divided into three levels. Each level has a different duration, is priced differently, and opens additional opportunities. One of their courses, (Online Postgraduate Diploma) is a detailed course which lasts for a year. 
Students are taught about PR, advertising, marketing, social media, event budget, special events, business plan, social events, etc., to become an expert and host different types of event. They are also taught about hosting different kinds of events such as green events, virtual events, sporting events, and conferences, etc. This course also offers job placement and helps students build a career in event management.
Duration and Price: The duration and price vary with the course that you choose. 
Ideal for: Since the course has various levels, anyone from a beginner to someone in the industry who want to hone their skills can enroll in the course
Emory Continuing Education
The Emory Continuing Education institute offers six different courses for event management. While the first course teaches students the basics, some advanced techniques deal with technology and food and beverage management training.
To obtain the certificate, students have to go through all levels of the program. The online courses from Emory are unique because they focus on the critical aspects of hosting a successful event.

Duration and Price: The duration and price of each course varies (please refer to the website for details)
Ideal for: Beginners, event management professionals who want a degree, for those pursuing CMP and need education hours.
Event planning 101, an online course offered by Universal, teaches students planning from scratch. There are course modules that teach students how to plan specific events like weddings, corporate meetings, and parties.
The course also teaches students how to have a micro and macro view while planning and executing events. In addition, Universal Class also has a module that focuses exclusively on networking for event managers.
Students are assessed after the completion of each lesson and need an overall score of 70% to be certified.
Duration and Price: The course is self-paced and can be completed anywhere between six months and two years. The duration of the course also determines the price.
Ideal for: Beginners and individuals who want to excel in one type of event management.
Institute of Event Management
The Institute, based in the USA, offers three online courses on event management. One is the introductory course; a second course specializes in wedding management. The Master's certificate in event management is a detailed course covering event planning and management and teaches students how to organize various kinds of events.
Students who opt for this course are provided with event management tools and resources like free event management ebooks and seminars to become industry professionals.
Duration and Price: The self-paced courses are priced differently. Students have to complete all modules to get the certificate.
Ideal for: The course is suitable for both beginners and people with some work experience.
The Bryant University's Executive Development Centers course on event management trains students to take up leadership roles in the event business.
Titled Event Management and Leadership, the course covers topics such as technology, service management, and hospitality, green events, and sustainability. 
This course will train people with event management skills and teach students about marketing strategies.
Duration and Price: The course is priced at $699 and is self-paced
Ideal for: Individuals who have some experience in event management and want to take on leadership roles. 
There is no shortage of such courses available online. However, to become successful in event management, you need to understand the requirements of the industry.
Check the course materials, the timeline, the resources that they will share, and even the skill-sets that you'll learn/hone. That should help you make a decision on which one is the best course for you. 
Planning your first virtual event? Talk to our product experts to understand how Airmeet can help you!
Frequently asked questions
Virtual Events & Community Building Insights
Subscribe to Get Updates (we promise no spam)