ne of Microsoft's biggest live conferences in 2020 was scheduled to happen in Seattle. However, the pandemic made it impossible. So the tech gorilla turned to the high society of virtual events and pretty much dodged the bullet.
Over 200,000 people had registered for the event and attendees were facilitated with hundreds of sessions covering all genres of topics. Innovation, developer empowerment, Artificial Intelligence – Microsoft Build was heaven for this world's developers. 
Furthermore, the event featured a yoga teacher teaching the audience how to avoid stress because the company never forgets the importance of community building and mindfulness. And, in a good virtual event, all the sessions are available on-demand for anyone to re-watch and learn – anytime, anywhere.
Watch: Microsoft Build 2020 through the eyes of attendees
Like Microsoft, people have successfully adapted to the digital ways of life and have started conducting their events on online platforms. But the snag that most of them face is making the virtual event memorable. 
Here are some ideas to give a creative boost to your next virtual event and maximise benefits.
Giving the attendees a welcome gift to acknowledge their attendance in the event is a trend that event organisers just can't seem to leave behind. Call them goody bags, gift bags, or swag bags; the objective is to market the event and leave a memorable first impression.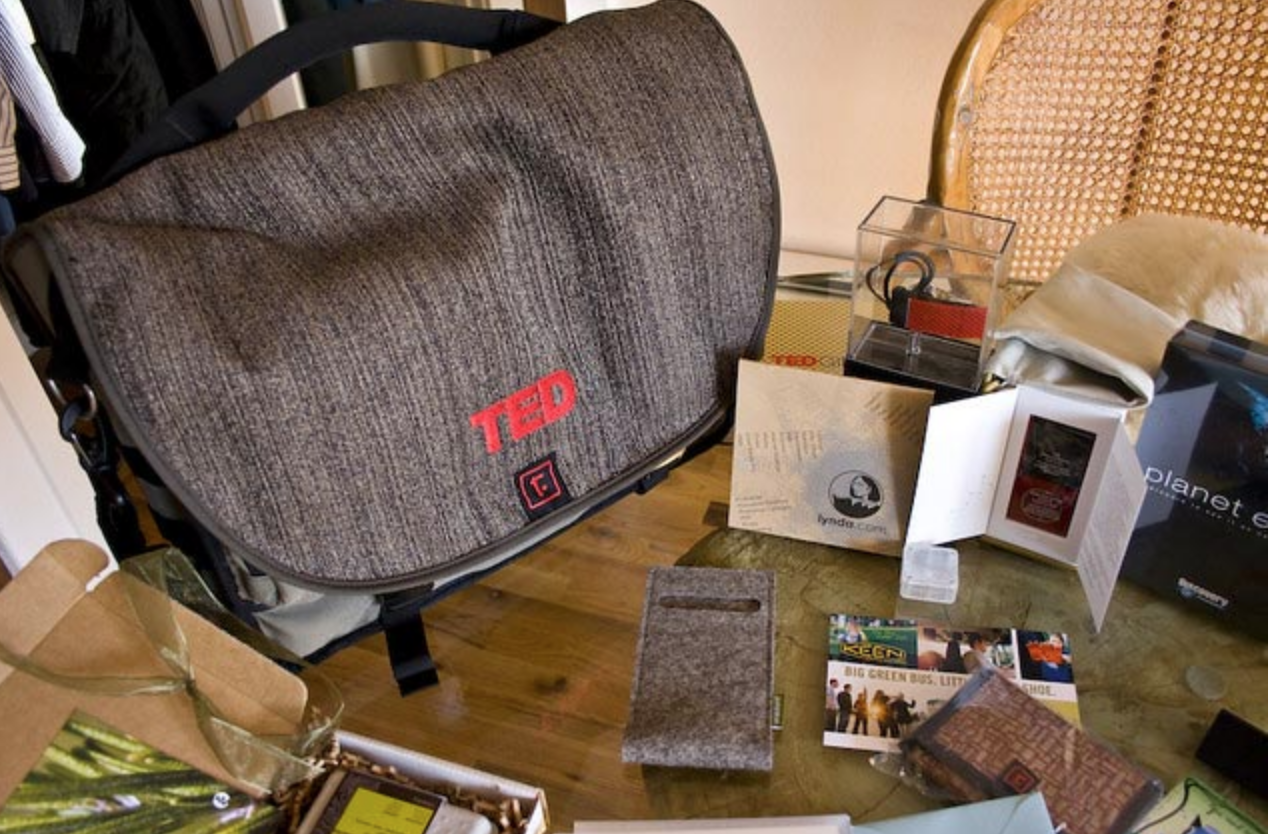 But in-person events are collapsing humbly. So is the concept of giving out gifts physically. 
Mightier than the physical
With people from all industry habitats knocking on the digital door for hosting their events, virtual swag bags have conspicuously evolved from being a mere compulsive ramification of the pandemic to being one of the most vital event trends and brand marketing strategies.
The reason being the ascendancy they possess over physical gift bags, as a result of being:
Inexpensive
Environment-friendly
Unique
Creative
Easily manageable
They provide organizers the opportunity to engage well with the attendees. Read here about Brilliant Virtual Event & Conferencing Audience Engagement Ideas
Not only should the swag bag be a promotional strategy, but it should also provide the participants with useful, meaningful, and functional items. That will help the event have a lasting imprint on people's minds.
These virtual party gift bags can be tactile bags or boxes with promotional items or online accounts, which the attendees can access from anywhere via their phones. They can be:
Promotional offers
Coupons
Products and vouchers entitling people to a discount, like promo codes for discounted or free app services or tickets to a show.
For tactile bags, the foremost step you should take to give the best virtual party bags is to send out custom printed branded gift bags or boxes to the people's addresses a day or two before the event. Get them customised by artists or designers, and have a high-quality gift in store for them.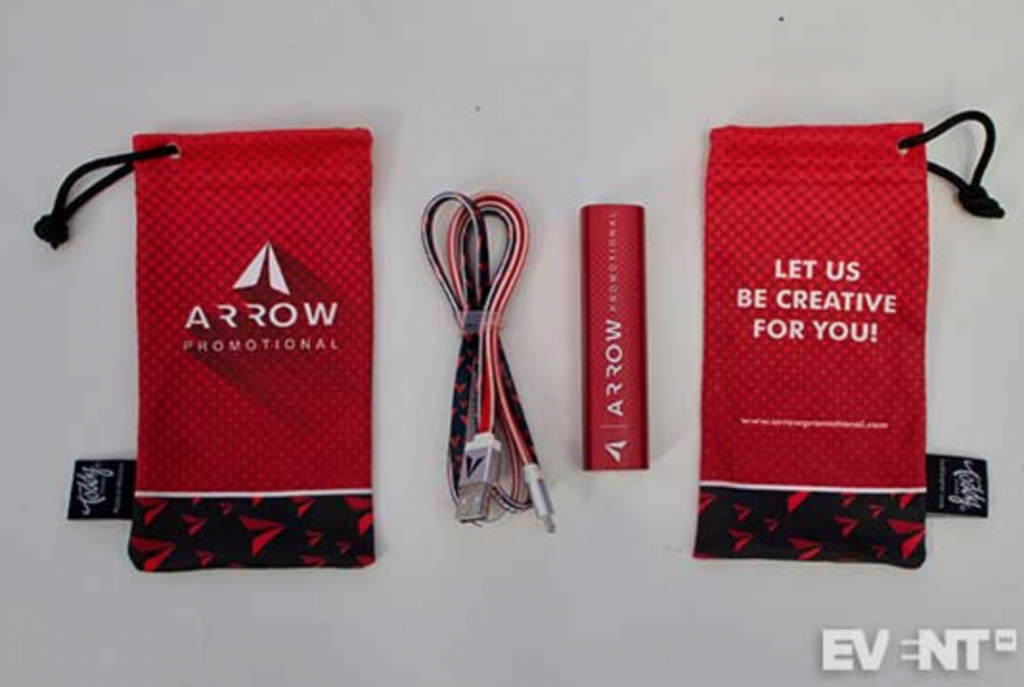 Focus on the quality rather than the quantity of the gifts. A standard-looking package will get discarded as a common courier to be later opened. But a bright, colourful, and custom-made packaging will attract the necessary hype and excitement from future attendees.
Next, it is worth knowing that ornate and expensive gifts are not always a great option. You just cannot give out a very expensive smartwatch to a person who does not need one and expect them to have a positive impression about your brand.
The gifts you give out should have some meaning and be useful for the people during the event and in the long term. Do not aim for a stunning temporary visual impression, but a lasting one.
Many businesses and institutions today have come up with some marvellous virtual swag bags, like:  
BP Oil and Gas Company is one of the many firms giving their employees a fitness challenge with a free FitBit.
Adobe presents its employees with a swag too cool not to be talked about. In its Kickbox program, the firm gives away a red box containing notebooks, writing utensils, snacks, and a prepaid credit card of $1000!
Percolate, a marketing company, gives its new hires T-shirts, mousepads, notebooks, and pens, along with a Kindle, to resonate with the brand's intellectual curiosity.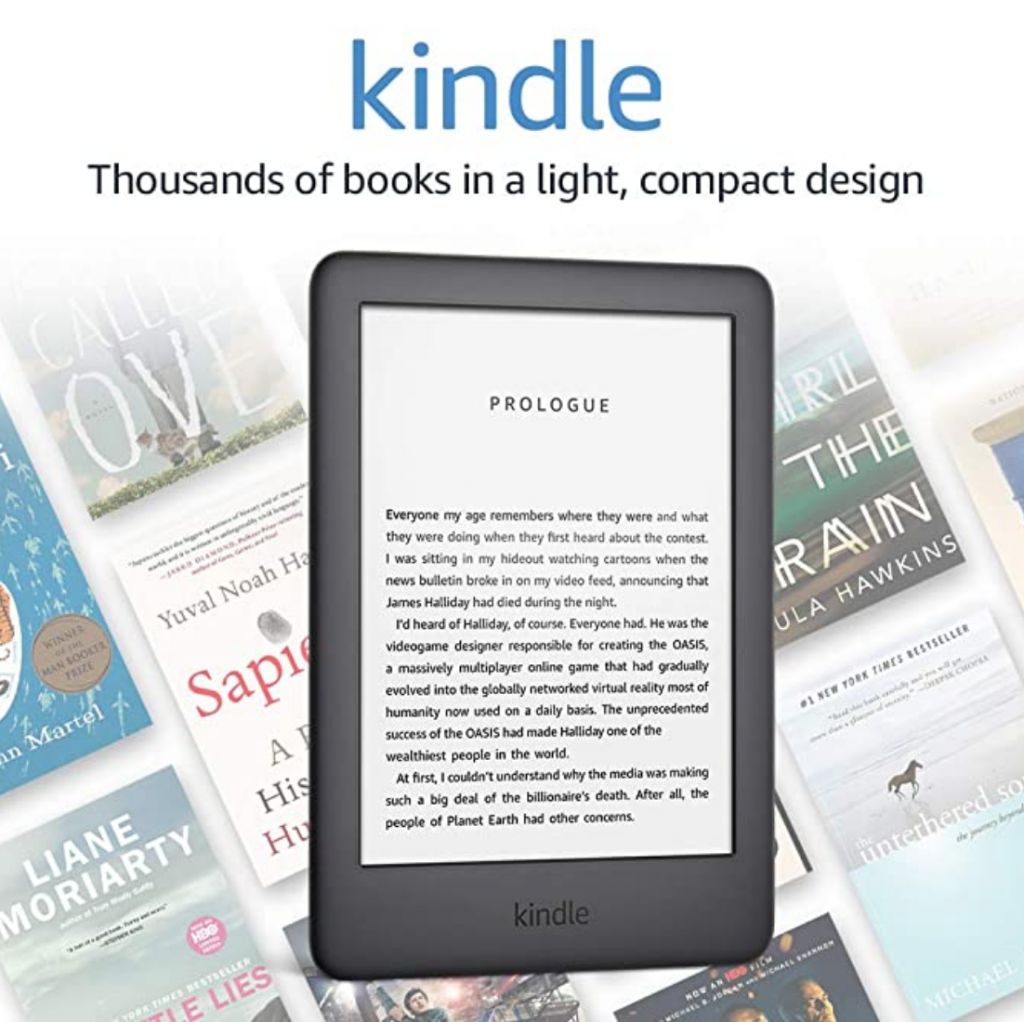 In a world where sophisticated technical gadgets and digital media invade all aspects of people's lives, one of the primary concerns is a smooth and delightful event experience. 
Giving good quality Wireless Headphones to aid the event, with your custom brand logos on them, is one of the best virtual swag bag content ideas. They would neither have to worry about long and entangling wires nor any unexpected audio or connectivity issues during the online program. 
Not only will they have great and comfortable virtual experience gifts, but they will also use them in the future, which will remind them of your brand whenever they pick it up.
Read the Definitive guide to choosing the right webinar tools and equipment.
These can be amazing virtual gift ideas too. With the help of these, the participants won't have to be limited to their workspace. They would be provided with the flexibility of carrying their laptops or phones to a different place of their liking while not worrying about the battery unexpectedly running out.
Not only that, they are incredibly lightweight, slim, and come with a micro-USB conduit to charge itself as well as the mobile devices. And if you customise the power banks with a high-resolution imprint of your logo, the impact will have a good chance of standing the test of time in the attendees' minds.
Free trials of your products and services can be great virtual conference gifts for the attendees of your event. That will give them some time to understand and make use of your firm's services and positively affect your marketing.
You can make the session more interactive with guided real-time demo access to your services for the participants. It can be achieved by giving them a code/coupon for a trial run or by sending them workshop kits for a specific task. 
The offer of getting pre-launch demo access or a product giveaway in virtual gift bags for conferences will surely attract many early participant registrations.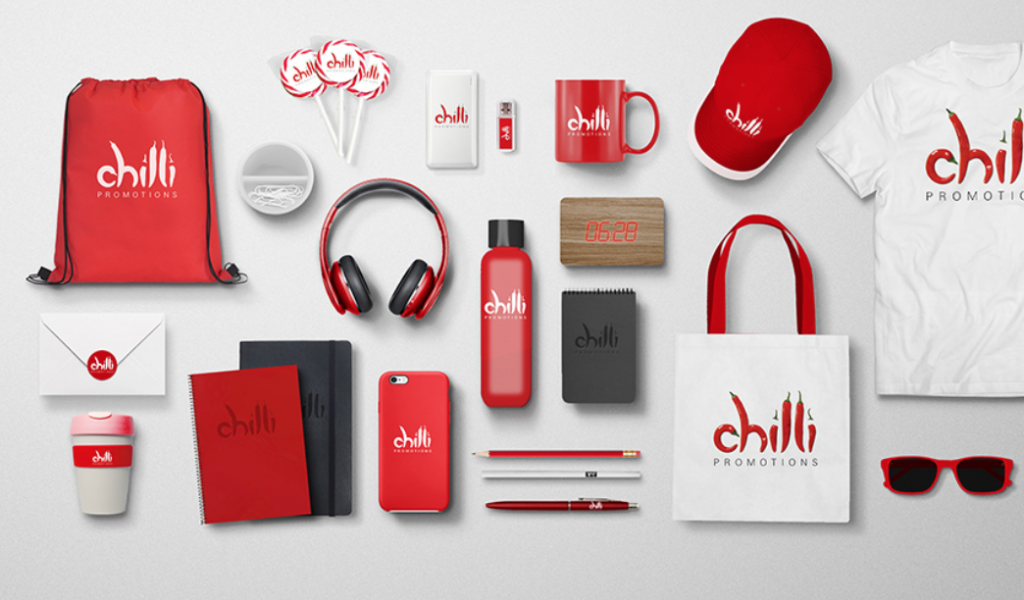 You can also send branded merchandise bundles to the first 100-150 people who register. During its virtual annual tech conference, Microsoft mailed its early registrants a branded merchandise package filled with a welcome card, socks, lunch box, sticker sheets, a badge, and a lanyard. 
When you do so, not only will you be convincing the people that your event bags are valuable, but you will also be encouraging early registrations. 
If your event is educational, you can gift your audience professional online courses from Masterclass or Udemy. Popular marketplaces like these offer courses in a wide variety of fields, from sales, business, and programming to cooking, writing, designing, and photography.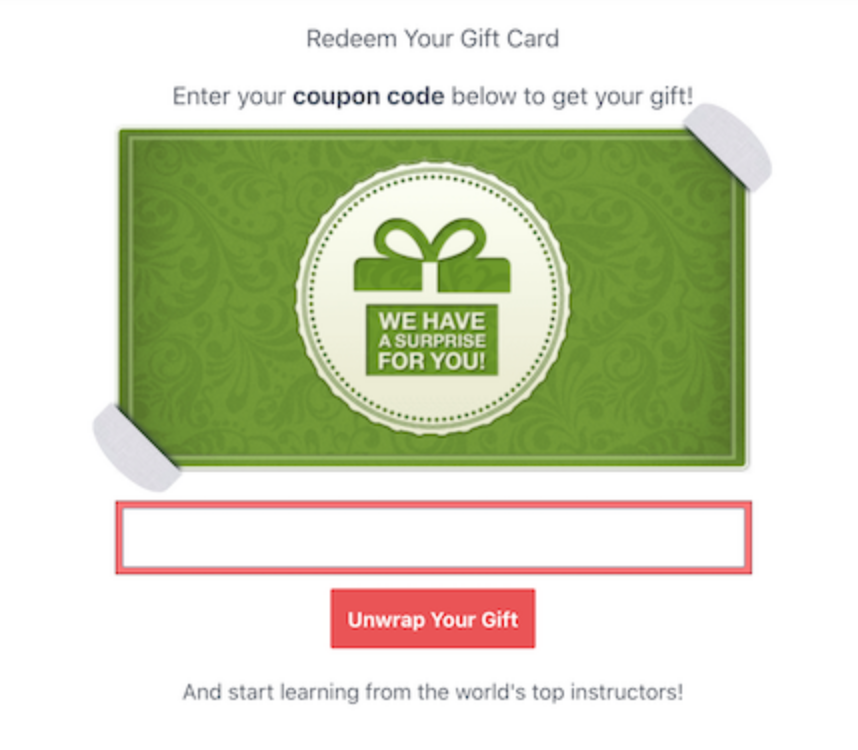 In times when people are forced to retreat indoors due to the pandemic, video streaming services are a prominent trend. Platforms like Netflix, Disney +, and Amazon Prime are logical and the most sought-after entertainment choices in the contemporary situation. 
Giving your audience a month or two (if your budget allows) of free subscription to these streaming services is one of the best creative digital gifts, and they are guaranteed to cherish it.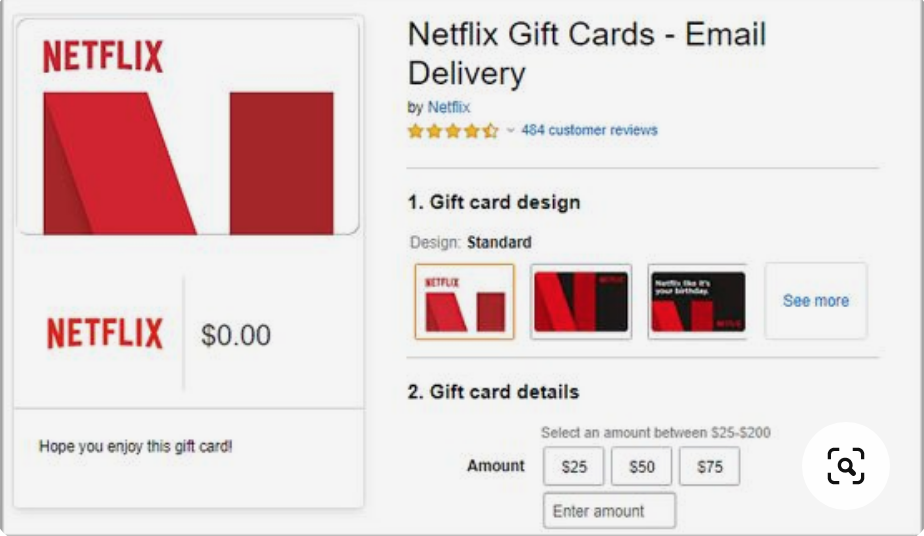 Ecommerce Retail Gift Cards
Who shops at Amazon these days? Almost everyone! And that makes giving out Amazon gift cards an excellent gift option.
The audience is also bound to appreciate vouchers for well-liked restaurants and food ordering services like Uber Eats, Swiggy, Foodpanda, Zomato, etc.
People today immensely acknowledge virtual Gym Memberships and discounted subscriptions to some great on-demand Fitness Streaming platforms like Fiit, Plankk, Beachbody on Demand, etc.
Access to private virtual lessons makes for a great digital gift, and the one-on-one sessions with the best teachers ensure that your attendees get the best, personalised training possible.
Do not let the event experience fade out and become outdated the moment it gets finished. Make sure to have some great virtual event swag ideas planned for when the participants log out. You can use the attendees' data to reach out to them in the future. 
⮚ The follow-up gift can be a bonus in impressing the audience. It can be as simple as an e-card acknowledging participation.  
⮚ In addition to that, you can give them exclusive discount codes and/or free tickets for future events.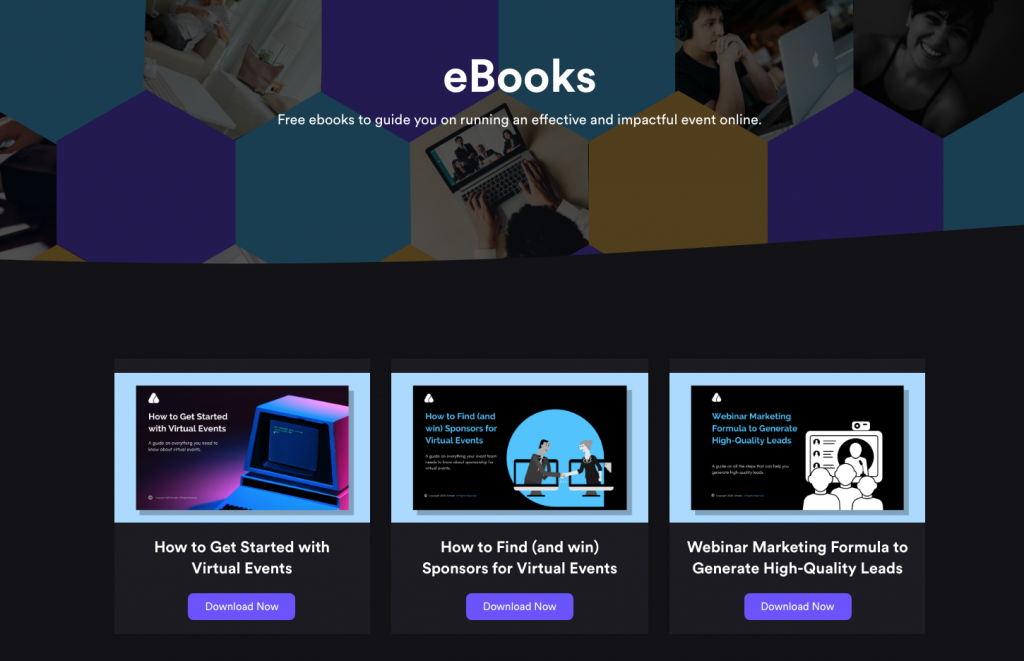 ⮚ Sending personalised video messages and shout-outs from celebrities to the attendees after the event can also be a marvellous way of thanking them for investing their precious time in attending your event. 
⮚ In-depth eBooks, brochures, and product guides/manuals can prove very helpful to the attendees. So that along with the demo access or a giveaway they get, they can acquaint themselves with the features and facilities that your product/brand provides.
Remember, rather than making your virtual event a one-time affair, give a memorable finishing touch to your events with these follow-up gifts. They have an immense potential to re-engage the audience, boost their excitement and generate a long-term association with them.
Adapting to the digital world used to be intimidating and beyond our imagination. But it has now thrust itself into our lives. With people organising events virtually and using promotional merchandise to incorporate their brand strategies, it is vital that the audience resonates with it too.
A virtual gift box is not only a welcoming gift but also a part of the user experience. The aim is to bridge the gap between physical and virtual event experiences and not let the computer screen be a limitation to a fulfilled interaction. 
Virtual Events & Community Building Insights
Subscribe to Get Updates (we promise no spam)